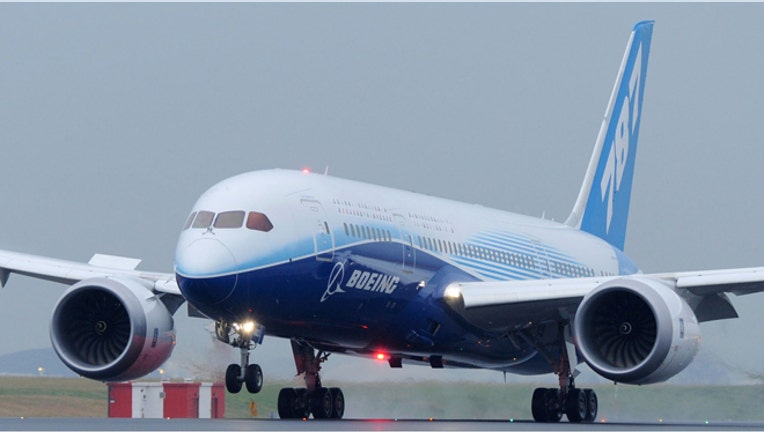 Thomson Airways, which was expected to be the first U.K. airline to fly the 787 prior to the battery woes that hit in January, said it still has not received confirmation from Boeing (NYSE:BA) regarding when the delivery schedule will resume.
In the absence of that schedule, the carrier said it has started to rebook customers who were set to fly on the 787 in May and June to other types of aircraft.
"We understand how frustrating and disappointing this news will be for those customers looking forward to flying on the 787 Dreamliner, we are equally as disappointed that Boeing was not able to confirm a delivery date for us but unfortunately these circumstances are out of our control," Thomson said in a statement.
Boeing postponed deliveries of its revolutionary new Dreamliner in January after aviation safety officials grounded all 50 of the in-service 787s amid battery meltdown troubles that triggered an emergency landing in Tokyo.
The Chicago-based jet manufacturer met with the Federal Aviation Administration last week and presented a proposal about how to fix the 787 battery problems and return the fleet to fight status.
The FAA said it was reviewing the plan closely but vowed to not reinstate the aircraft until it is "fully confident" the issues have been resolved. Boeing has not publicly given a timetable for when it plans to restart deliveries.
Boeing on Tuesday said it deeply regrets the impact recent events have had on Thomson's flight schedule, but reiterated that it is in close communication with the airline as it works to resolve the issues and develop a plan to resume 787 deliveries.
Thomson plans to cover the additional fee passengers incurred to ride on the Dreamliner and says it won't charge fees to customers who wish to amend their travel plans.
United Airlines (NYSE:UAL) is also rebooking passengers. The world's largest airline and the only U.S. carrier to currently have 787s in its fleet said last week that it was removing the Dreamliner from its flight plans through June 5.