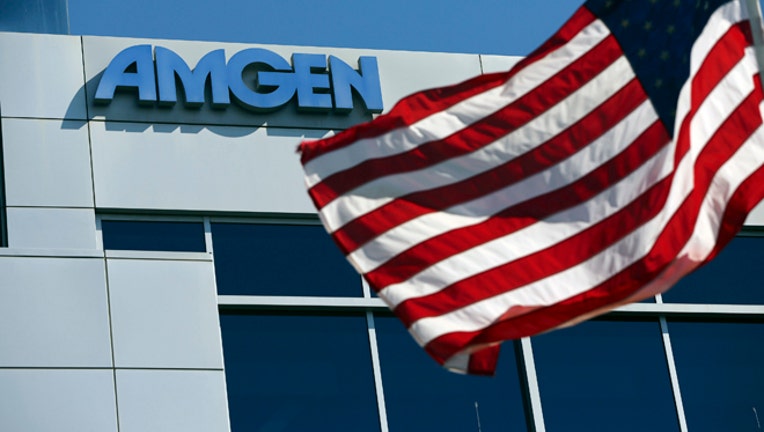 Amgen (NASDAQ:AMGN) said Tuesday its first-quarter profit dropped 25% amid lower-than-expected sales for the biopharmaceutical firm.
The company reported net income of $1.07 billion, or $1.40 a share, compared to $1.43 billion, or $1.88 a share, in the year-ago period. On an adjusted basis, earnings fell to $1.87 from $1.96.
Revenue rose 7% to $4.52 billion but still missed Wall Street's consensus estimate of $4.75 billion. Analysts were also looking for stronger adjusted earnings of $1.94 a share.
Amgen shares slumped 3.5% to $115.16 in after-hours trading. The stock is up 4.6% through Tuesday's close.
The earnings report from Amgen follows a flurry of deals in the pharmaceutical sector. Valeant (NYSE:VRX) unveiled a cash-and-stock buyout offer for Botox maker Allergan (NYSE:AGN). Novartis (NYSE:NVS) agreed to three transactions with GlaxoSmithKline (NYSE:GSK), while announcing the sale of its animal health unit to Eli Lilly (NYSE:LLY).
For Amgen, sales have gotten a boost from its $10 billion acquisition of Onyx Pharmaceuticals. Total product sales were up 5% in the first quarter, driven by osteoporosis treatment XGEVA and cancer drugs Kyprolis and Neulasta.
Amgen said product sales declined 9% versus the fourth quarter due to inventory draw-downs.
Robert A. Bradway, chairman and CEO of Amgen, plans to submit global filings for hyperlipidemia treatment evolocumab this year.
"We continue to advance our robust late-stage pipeline," Bradway said in a statement.
Amgen also provided guidance for the full year. The company expects to book adjusted earnings of $7.90 to $8.20 a share on revenue of $19.2 billion to $19.6 billion.