AmEx Shares Sell Off as EU Reportedly Mulls Caps on Swipe Fees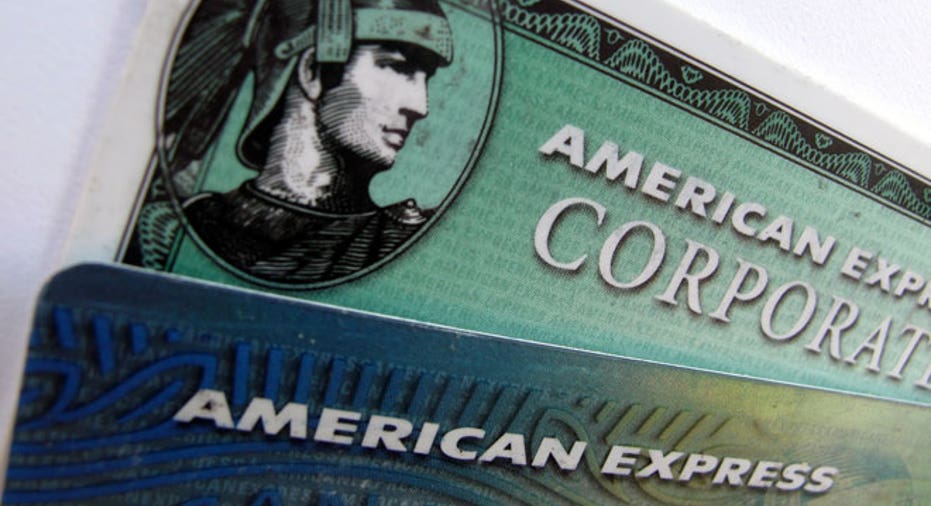 Shares of American Express (NYSE:AXP) fell 4% earlier on Wednesday ahead of its earnings, reacting in part to a report that the European Union may consider adding caps to card fees.
AmEx shares, however, pared their losses and were down just 2% Wednesday afternoon after the company said it was in touch with senior officials at the European Commission and would defend its position "vigorously throughout the process."
The selloff had come as media reports cited the Commission's plans to propose a limit of 0.2% and 0.3% on the fees that banks charge to process debit and credit card transactions, respectively, according to documents reviewed by Reuters and Bloomberg.
Currently, electronic payment companies can charge as much as 1.5% for swipes.
Rivals Visa (NYSE:V) and MasterCard (NYSE:MA) slumped just marginally into the red on the reports. Visa did not immediately respond to FOX Business for a request to comment, while MasterCard declined speak on the topic.
The legislation, which will initially apply to only cross-border transactions but would likely be expanded to domestic payments on all cards within two years, is expected to be officially unveiled next week, according to reports. The law will require the approval of the European Parliament and EU countries, which could delay the roll-out of the cap for at least another year.
The Commission did not immediately respond to FOX Business for a comment.
"The publication of formal proposals by the Commission will mark the start of a lengthy legislative process and review period," MasterCard said in a statement. "We expect these proposals to prompt extensive debate among many market participants."
AmEx said its proprietary consumer and corporate card businesses are not covered by the proposed caps and that the discount rate it charges merchants would not be regulated. Three-party systems would only be covered when they license other institutions to issue cards, such as AmEx's Global Network Services Business, which it says represents a "relatively small percentage" of its European business.
Retailers, which are often forced to pay the fee, have long opposed higher fees and called for caps or even bans, arguing they are anticompetitive.
Several major retailers in the U.S. won a $7.2 billion settlement last year against Visa and MasterCard, yet the deal was widely criticized and some, including Macy's (NYSE:M) and Target (NYSE:TGT), chose to forgo damages awarded in May to pursue a suit of their own.