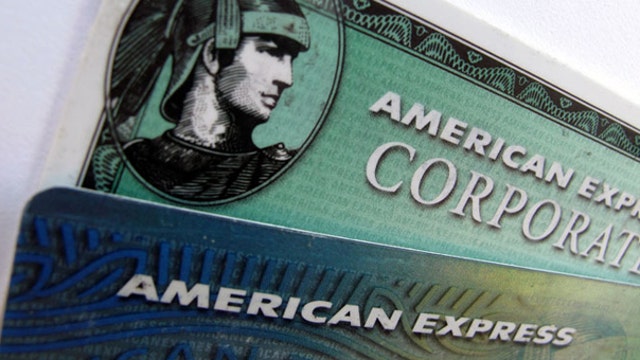 American Express Co reported a bigger-than-expected 9 percent rise in quarterly profit as more customers used its credit cards in a recovering U.S. economy.
Card member spending rose 9 percent globally, after adjusting for foreign currency, compared to 7 percent growth in the preceding quarter and 8 percent growth in the second quarter last year.
"The strong underlying performance this quarter reflected a continuation of some familiar themes: higher card member spending, credit metrics at or near their historic lows, a modest increase in loan balances," Chief Executive Officer Kenneth Chenault said in a statement.
U.S. consumer spending picked up in the second quarter after an usually harsh winter dampened sales in the first quarter.
American Express, which mostly issues its own cards unlike Visa Inc and Mastercard Inc that work through banks, benefits from its largely affluent customers' consistent spending and low rates of default.
AmEx's net income rose to $1.53 billion, or $1.43 per share, for the second quarter ended June 30, from $1.41 billion, or $1.27 per share, a year earlier.
Total revenue, net of interest expense, rose 5 percent to $8.66 billion.
Analysts, on average, expected earnings of $1.38 per share on revenue of $8.66 billion, according to Thomson Reuters I/B/E/S.
Net income for the second quarter also included a gain of $626 million from the spinoff into a joint venture of AmEx's business travel operations. T
Total expenses rose 2 percent to $5.86 billion, due partly to a rise in marketing costs.
AmEx shares, which closed at $91.71 on Tuesday on the New York Stock Exchange, were trading almost flat after the bell. They have gained 3 percent since the beginning of the year.
(Reporting by Avik Das in Bangalore; Editing by Don Sebastian)