America's allies part of Critical Materials Initiative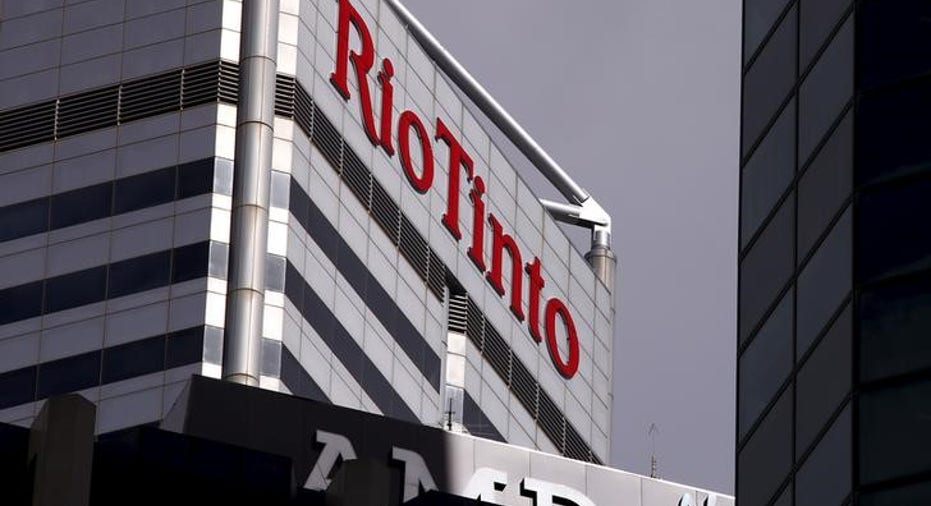 More than his recent predecessors, President Trump has consistently focused on the front of the manufacturing supply chain: mining and metals.  The reliable supply of critical minerals and metals are essential to manufacturing capability -- no nation wants to find itself in a supply crisis for essential materials.
According to the annual U.S. Geological Service's Mineral Commodities Summary, the United States is presently import-dependent for 51 metals and minerals and 100 percent import-dependent for 20.  In February, the Department of the Interior published a list of Critical Minerals, 35 in all, "essential to the U.S. economy and national security." 
The question now is how best to encourage the exploration, permitting, development and production of the critical minerals required to meet the technology demands of the future?
At Rio Tinto's copper smelter in Utah, we are working with the U.S. Department of Energy's Critical Materials Initiative (CMI) to find new ways to fully recover and recycle the minerals that future technologies will require.  This means not just looking at more efficient ways to extract minerals from the ground, but also consider "urban mining" of electronic waste.   One of the most concentrated sources of valuable metals is in old phones and electronics sent off to scrap.  Initial assessment shows that the smelter could provide a significant and secure capacity to reprocess and recycle the e-waste generated by our modern society.
Ticker
Security
Last
Change
Change %
RIO
RIO TINTO PLC
68.97
+0.48
+0.71%
We have also recently finalized a joint research project with the Defense Logistics Agency at the Department of Defense – overseers of the National Defense Stockpile – to optimize the recovery of the critical material rhenium from our copper smelting process In Utah.  With the U.S. currently 80 percent import-dependent for the rhenium it needs as a key aerospace alloy, we are proud to partner with the DLA team to find new ways to establish a reliable source of domestic supply at economic scale.  Rhenium is a unique metal that makes other metals harder and more durable -- and it is recyclable.  Its scarcity means that it is only used in very specialized technology applications.  If we had a way to reliably and economically extract more rhenium, who knows what technologists would be able to do with rhenium alloys in aircraft, high-speed rail or even commercial space exploration? 
The administration has rightly recognized that America's major allies have a wealth of critical minerals and a proven track record of supplying the U.S. during times of crisis.  This allied supply chain is grounded in history:  aluminum from Canada, made with its vast hydro-energy resources, was a vital input for U.S. aircraft manufacturing during World War II.
Coordination between the U.S. and Canada on defense supply chain goes back to an agreement signed in 1936 by President Franklin D. Roosevelt.
Building on this tradition, the administration is striking new agreements with major allies and neighbors.  U.S. trade negotiators have put forward in the NAFTA negotiations a "North American metals" requirement that will ensure that steel and aluminum produced in North America are included in regional content requirements for automobiles that receive preferential treatment under NAFTA.  Given the high use of copper in electric vehicles and the necessary charging infrastructure, some have even called for copper to be added to the list of metals needed to meet the new regional content rule.  In another strategic collaboration between the U.S. and mineral rich allies, Australian Prime Minister Malcolm Turnbull and Trump agreed to a new memorandum of understanding on joint priorities and development of critical minerals supply when they met in the Oval Office earlier this year. 
While the renewed focus on critical minerals and coordination with allies is welcome, Congress has long recognized their special role by designating Canada, the United Kingdom and Australia to be part of the defense industrial base of the U.S.  In the context of the current focus on U.S. steel and aluminum production, it is worth noting that bauxite -- the necessary base material for producing aluminum – is one of the few minerals that is not found in the United States.  One aspect of vulnerability in the aluminum supply chain is in the necessary source materials: bauxite and alumina.  Close American allies like Australia produce both. 
No single nation, no matter how resource rich, possesses a mineral endowment that will completely meet the mineral and metals demands for this technology age. As U.S. leaders prioritize support for manufacturing and development of new supplies of critical materials, America's allies must be viewed as a source of strength and reliable supply. 
J.S. Jacques is chief executive of Rio Tinto, a global leader in metals and mining.