Americans Without College Degree Report Worsening Finances: Fed Survey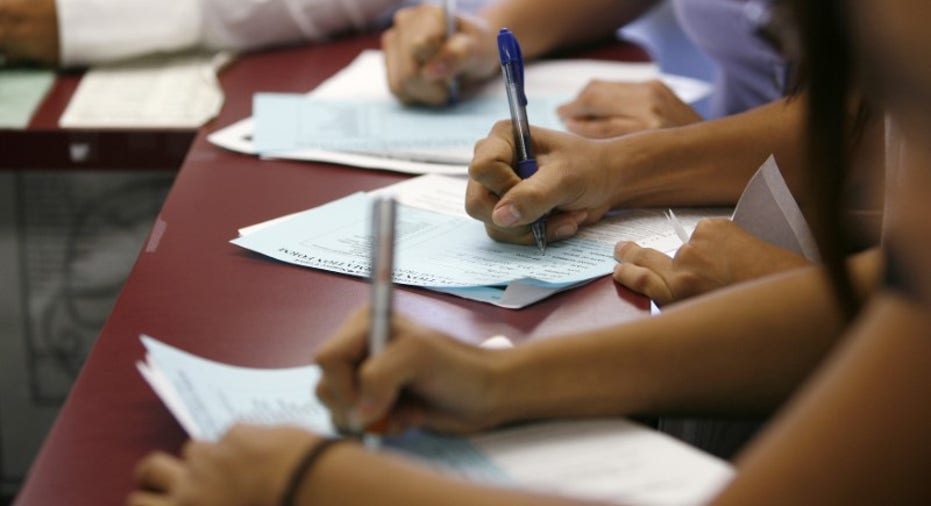 The overall financial situation of U.S. households continues to improve but Americans without a college degree feel they are struggling more compared to a year previously, according to a Federal Reserve survey released on Friday.
The annual survey, which was conducted in October 2016, is now in its fourth year and acts as a temperature check on the financial wellbeing of U.S. families.
Seventy percent of those surveyed said that they were either "living comfortably" or "doing okay," an improvement from 69 percent the prior year and 62 percent in 2013.
The improving statistics in part reflect a buoyant jobs market. Since the last survey the unemployment rate has declined to 4.4 percent from 5.0 percent, and is now near what many economists would consider full employment.
U.S. stocks have risen as well as home prices, both of which can also contribute to household wealth. However, that masks deep disparities and wage growth has remained sluggish even though the economy has largely recovered from the financial crisis.
Forty percent of respondents with a high school degree or less said they were struggling financially, one percentage point more than in 2015, at a time when those with more education felt their situation had improved. Seventeen percent of those with a college education described themselves the same way.
There were also differences based on race and ethnicity. Fifty-one percent of white adults said they felt better off than their parents compared to 60 percent of black adults and 56 percent of Hispanic respondents.
Former manufacturing towns helped propel President Donald Trump to the White House last November and there have been growing concerns over the lack of well-paying jobs for those without a college degree.
"The survey findings remind us that many American households are struggling financially, including fully 40 percent of those with a high school diploma or less,"Federal Reserve Board Governor Lael Brainard said in a statement.
Elsewhere, the survey showed that improved incomes did not necessarily mean large savings or job stability.
Forty-four percent of respondents said they would struggle to meet emergency expenses of $400, a drop of 2 percentage points from 2015, while 17 percent of workers, and 24 percent with a high-school education of less, said their work schedule was changed by their employer from week to week.
Within that, two-thirds received their schedule six days or less in advance and 37 percent had either on-call scheduling or received notice one day or less in advance, the Fed said.
The survey tallied the responses of 6,643 adults aged 18 and over.
(Reporting by Lindsay Dunsmuir; Editing by Andrea Ricci)