Americans' spending, incomes rose briskly in October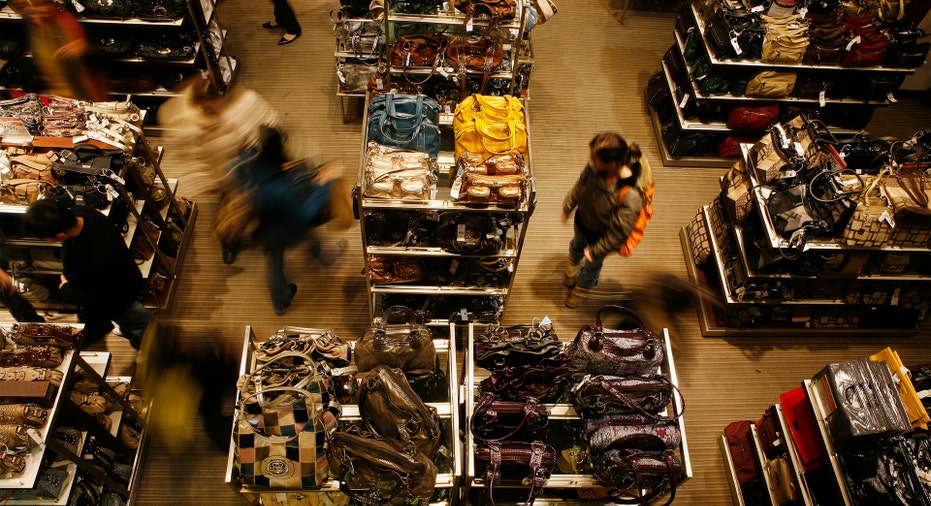 Americans spent steadily in October while their incomes grew healthily, suggesting the economy is posting another quarter of strong growth.
Personal spending, reflecting consumer purchases of everything from cars to dental visits, increased 0.3% in October from a month earlier, the Commerce Department said Thursday. The gain was driven by higher spending on goods such as prescription drugs, as well as air fares for foreign travel. Spending rose 0.9% in September, the biggest gain since August 2009.
Personal incomes--reflecting Americans' wages, investment earnings and government aid--rose 0.4% in October after rising at the same pace in September.
Economists surveyed by The Wall Street Journal had expected a 0.3% increase in income and a 0.2% rise in spending.
Consumer spending accounts for two-thirds of demand in the economy. The strong figures suggest the economy likely started the fourth quarter at or near a 3% growth pace. Gross domestic product grew at a 3.3% annual rate in the third quarter, the Commerce Department said earlier this week, after expanding at a 3.1% rate in the second quarter. Growth this decade has averaged roughly 2%.
Spending and income data in recent months have been skewed by Hurricanes Harvey and Irma, which tore through Texas and Florida this summer. The Commerce Department said the storms affected the data for August and September, though it couldn't say how much.
Thursday's report showed inflation pressures remain modest. The price index for personal consumption expenditures--the Federal Reserve's preferred inflation gauge--rose 0.1% in October, the smallest gain since July. So-called core prices, which strip out food and energy components, increased 0.2%, matching September's growth and a touch higher than gains earlier this summer.
In the 12 months through October, overall prices rose 1.6%, down from September's annual rate of 1.7%. Core prices gained 1.4% in October from a year earlier, matching September's pace.
The Fed targets annual inflation of 2%. Despite the soft inflation, the strong spending figures could nudge the Fed closer to raising short-term interest rates in December.
The Commerce Department report on personal income and spending can be accessed at http://www.bea.gov/newsreleases/rels.htm.
Write to Josh Mitchell at joshua.mitchell@wsj.com and Sharon Nunn at sharon.nunn@wsj.com.
(END) Dow Jones Newswires
November 30, 2017 08:45 ET (13:45 GMT)