Americans blew more than $100 billion in a year on sports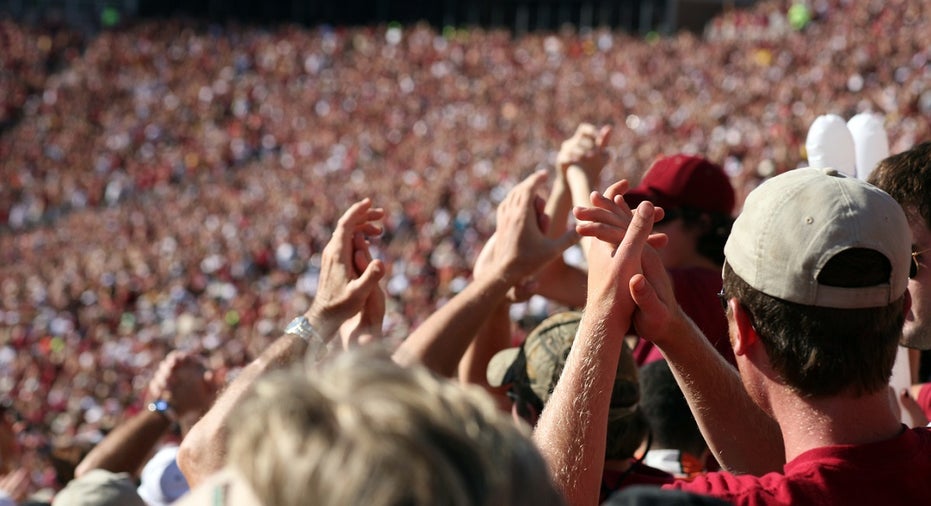 Americans have spent more than $100 billion over the past year on sporting events, athletic equipment, and gym memberships, according to a new poll released Monday.
Personal finance website CreditCards.com, who surveyed over 1,000 US adults, said a majority of that spending came from sporting events, including ticket sales, transportation and food and beverage — which totaled $56 billion in the past 12 months.
Similarly, athletic equipment and gym memberships also ranked high. According to the report, Americans spent $33 billion on equipment and $19 billion on gym memberships during that same period.
Millennials, in particular, were the most likely to shell out money for the gym, with 36% of those 18 to 36 saying that they have paid for a gym membership over the last year, which was twice as many as those who are older. Additionally, the report found that when it comes to heading to the stadium, older Americans tend to sit that out too, with only 21% of those 53 years and older saying they spent money on attending a sporting event in the past year, compared to 43% of those ages 18 to 52.
The sports categories in which consumers spent the least were fantasy sport leagues (4%), fun races (8%), and sports-themed video games (12%).