Americans Are Still Skeptical of Chatbots for Customer Service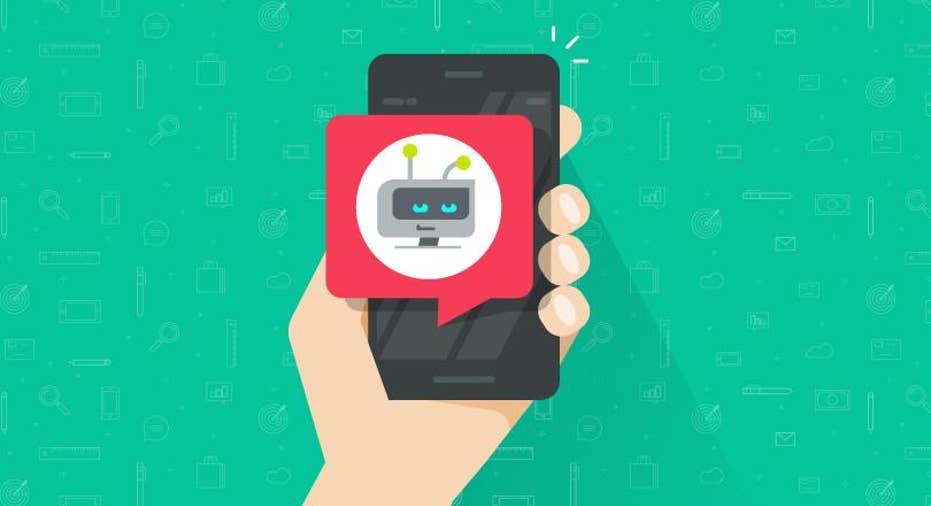 Americans spent $6.59 billion on Cyber Monday this year. Never before has fast and authoritative digital customer service meant more to your e-commerce business. Unfortunately, new data from "Americans Love Chatbots—If They Get Them to Humans Faster," an October 2017 Propeller Insights survey conducted on behalf of Helpshift, indicates that American consumers are optimistic but reticent about contacting automated chatbot support.
As a whole, more than half (52 percent) of the respondents rated customer service as a C or lower, according to the Helpshift survey, which polled 2,013 American consumers above the age of 18. Nearly all (94 percent) of the respondents said they "dread contacting customer support" in any capacity. The reasons cited include difficulties communicating with foreign call center agents, long wait and hold times, being transferred to departments without having personal data transferred from agent to agent, neverending automated menus, and unhelpful automated troubleshooting agents.
"Because it's so expensive to operate a phone or email channel, the brands are forced to really devote fewer resources to contact centers than they'd like," said Linda Crawford, CEO of Helpshift. "The first interaction that many consumers have with contacting a brand for help on the phone is with an IVR [interactive voice response] that has rudimentary routing. We all hate [it]."
(Image Via: Helpshift and Propeller)
The Chatbot Revolution?
Before we delve too deeply into what consumers love and hate about chatbots, let's first define what chatbots are. Chatbots are conversational assistants traditionally housed on brand webpages and in messaging applications. With regards to customer service, they use artificial intelligence (AI) and machine learning (ML) to determine the problems a user might be having in order to recommend a potential solution. Similar to how you chat with a friend on a text-based Google Hangout, you send a query to a chatbot and the chatbot processes your question. Using all of the intelligence baked into its software, it then recommends a solution.
Fifty-five percent of the respondents want chatbots involved in the customer service process, according to the report. That number increases when the question is limited to just the millennials, 65 percent of whom would like a chatbot option. Although chatbots may be foreign to some, many of the survey's respondents have had interactions with chatbots. Forty-nine percent said they've used chatbots for customer service interactions. A third of the respondents said they've interacted with chatbots on apps such as Facebook Messenger and WeChat. Some might not have even realized they were interacting with chatbots during the course of text-based conversations.
"In the general population, we're still in the early phases of chatbots impacting peoples' lives," said Crawford. "We're in a tremendous hype cycle in the tech area. People think blending human inteliigence with AI, ML, and chatbots will improve customer engagement and satisfaction at a reduced cost. But it's not surprising the general population is somewhat unaware. They may be interacting with a bot and not know it."
Unfortunately, the general consensus on chatbots is still as bleak as all of the other stats associated with customer service. Only one in five of the respondents said chatbots are "definitely making things better" and 40 percent said chatbots are helpful but "aren't living up to their full potential." Sixty-three percent of the respondents said they would rather wait three extra minutes to speak to a human than to get an immediate response from a chatbot.
Fourteen percent of the respondents classified chatbots as "a really annoying technology that makes getting good customer support more difficult." Roughly 25 percent said they find chatbots mildly annoying and rarely useful, and that they would never prefer chatbots to traditional customer service venues. Almost a third of the respondents said they had not heard of chatbots until they took the survey.
"I would say some of the early bots were branded and they may not have been any faster in resolving what consumers care about, which is getting to an agent or a resolution faster," said Crawford. "If brands rolled out bots that were named and the experience didn't make the issue go away quicker, consumers will perceive it as another layer. It wasn't quicker so why was it even there?"
(Image Via: Helpshift and Propeller)
How Chatbots Can Win Consumers Over
To dramatically improve the helpdesk experience for users and businesses alike, chatbots must offer deeper analytics and engagement metrics to provide insight into how the chatbot is performing, what customers are asking, and which problems are unresolvable without human intervention, as my colleague Rob Marvin writes in his piece on how chatbots can transform business.
Another way chatbots can become more valuable to consumers is by living within the context of other apps. Although a third of the respondents told Helpshift they interacted with chatbots on Facebook Messenger, they might not have been interacting with customer service-related chatbots. In fact, many of the chatbots found on Messenger aren't associated with commerce at all. For example, the HealthTap chatbot lets you ask health-related questions within a Messenger window. Poncho is a chatbot inside Messenger that tells you the weather. Although those are useful and fun ways to source information, they're not helping to solve the main issue discussed in this piece: poor customer service.
For customers and the support they receive, chatbots must be problem-solvers and they must do it in a quicker fashion than their human rep counterparts, according to the report. Seventy-three percent of the respondents said they would use chatbots if it significantly reduced the time it took to get agents on the phone. Sixty-seven percent said they would use chatbots if it shortened the time needed to explain problems to agents. Roughly 70 percent of the respondents would favor chatbots if they were capable of resolving customer support issues from start to finish without involving agents or email tickets at all.
"Today's bots allow for more sophisticated routing, and recommendations on FAQs, that provide a more seamless [offload] to an agent or even resolve the issue itself" said Crawford. "We're just at the beginning of a really exciting time."
(Image Via: Helpshift and Propeller)
This article originally appeared on PCMag.com.