American Airlines president takes the long view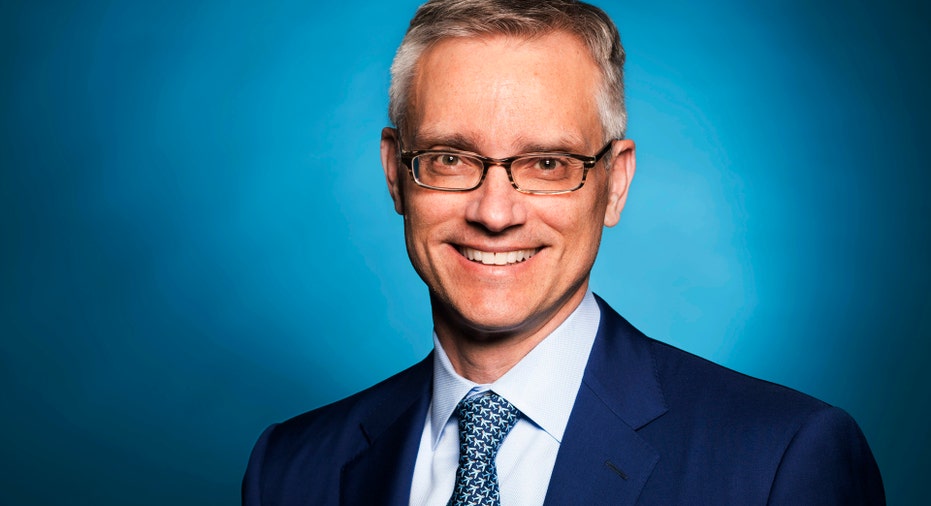 Confidence abounds at the headquarters of American Airlines, the world's biggest carrier, where the CEO recently declared that his company would never lose money again.
And why not? U.S. airlines are enjoying a golden age. Strong travel demand, cheaper jet fuel and fewer competitors are combining to push profits sky-high.
The No. 2 man at American, Robert Isom, spent years trying to make more flights arrive on time. Since being promoted to president in August 2016, Isom's portfolio has expanded to oversee the rollout of new products including Basic Economy, a bare-bones seat that, American hopes, will seem so unattractive to passengers that they will pay more for a better one.
Isom recently sat down with The Associated Press, armed with a sheaf of notes that he checked frequently. Like his boss, CEO Doug Parker, Isom said American will make money even during downturns. And he said the future is so bright that employees will be able to "sign up for American for life." The interview has been edited for length and clarity.
___
Q: Investors and analysts are suddenly very concerned with short-term increases in costs. Are they too worried?
A: I think that we are so short-term focused and have been in the airline business, and probably rightfully so. As we take a look at the future at American Airlines, thinking about where we should be on average, we have talked about producing returns of $5 billion a year. That's how we are setting up this airline. Some years we may fall short; other years we think that we will exceed ($5 billion).
Q: You are taking the long view?
A: It was only five, six years ago when the way you looked at potential investments was you had to have a payback in a year. But the way that we're looking at the world today is one where it is long-term ... it's five years and more. In terms of making the massive investment in fleet, making the massive investments in terms of product, but also ... what we're committing to our folks in the future. We are going to provide steady careers that people can depend on and have a view that when they sign up for American Airlines they can sign up for American for life.
Q: In the short term, how is travel demand holding up?
A: It's still looking really good. Based on what we've seen in October and early parts of November ... we're pleased with how the fourth quarter is shaping up.
Q: What are the risks?
A: There is always the economic risk just generally. Obviously we always have an eye on fuel prices and then ultimately demand and capacity are the biggies.
Q: If oil goes back to $100 a barrel, can you raise fares and fees quickly enough to cover your costs?
A: As (CEO) Doug (Parker) has said, we do think that we're going to make money in the upcycles and the downcycles as well. Ultimately that does mean having a business that is capable of recouping its costs.
Q: Will you keep competing on price against discount airlines like Spirit?
A: We're going to be incredibly competitive especially when it comes to defending our hubs and gateways. We serve the full spectrum of customers' needs — those that are the most-frequent flyers and those that are really leisure-oriented. That's a philosophy that we had in the past (when Scott Kirby, now at United, was American's president), and we'll continue to have as long as I'm going to be at American Airlines.
Q: How is Basic Economy doing?
A: We've had Basic Economy out since the beginning of the year but really only since the end of the summer in full force. We've seen about 50 percent of the customers that are presented with the Basic opportunity fare are choosing to buy up. That's really good news for us. That is all improved revenue for us.
Q: What about Premium Economy, the upgrade you're offering on some international flights?
A: It's still not on that many of our aircraft (about 30), but over the course of the next year we will be up to 104 aircraft and I think it's going to be a real force in 2018. When customers do buy up, they're buying up to the tune of $400 over what they would have purchased in an economy fare. More or less a doubling. We have talked about Basic and Premium being worth about $1 billion overall. The larger share of that is in Basic Economy.
Q: American has made some progress in on-time performance. How important is that?
A: The great thing about reliability is it shows up everywhere. It shows up in terms of customer satisfaction, it shows up in revenue. Higher completion factor (fewer canceled flights) means you get to keep more of the revenue that you had hoped for. Operational reliability has an impact everywhere — the cost side and the revenue side and certainly producing margin.
___
David Koenig can be reached at http://twitter.com/airlinewriter