AMD's CFO Departure Triggers Stock Slide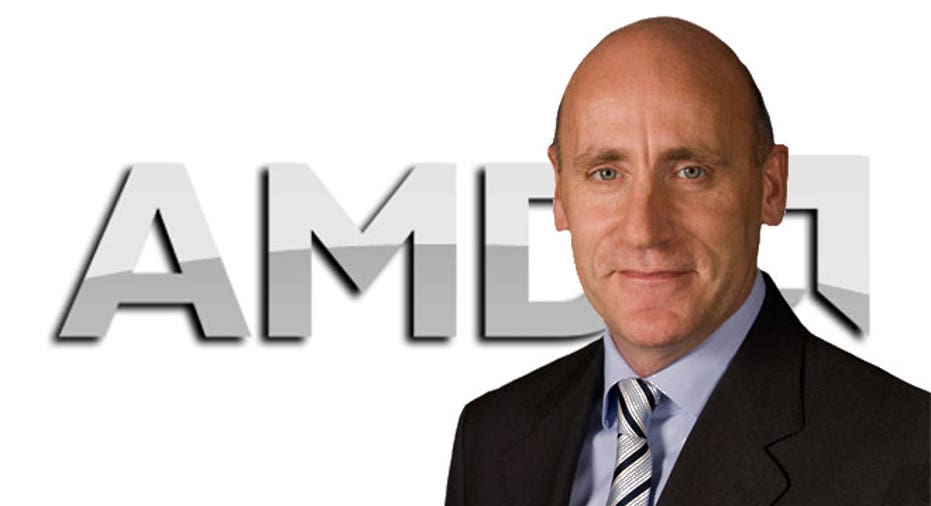 Shares of Advanced Micro Devices (NYSE:AMD) slumped 6% on Tuesday morning after Chief Financial Officer Thomas Seifert became the latest high-level executive to exit the struggling chip maker.
The announcement late Monday from AMD spooked some shareholders and prompted several analysts to cut their price targets on the tech company's beaten-down stock.
Sunnyvale, Calif.-based AMD said Seifert, who served as its interim CEO in 2011, is resigning to pursue other interests.
The company is replacing Seifert on an interim basis with Devinder Kumar, who previously served as senior vice president and corporate controller since 2001.
While unexpected CFO departures can make shareholders jittery, AMD insisted Seifert's exit isn't based on "any disagreement" over its accounting principles, practices or financial statement disclosures.
Analysts at BMO (NYSE:BMO) slashed their price target on AMD to $4 from $5, though they maintained a "market perform" rating on the stock. Wedbush cut AMD to $4.50 from $5, keeping a "neutral" rating.
AMD has been forced to hire a slew of new executives due to recent departures, including tapping a new marketing chief, sales chief, technology chief and human resources officer.
The company said it is starting a search for a permanent replacement and Seifert will stay on board until September 28 to assist with the transition.
Wall Street sent AMD's shares dropping 5.99% to $3.77 in recent trading, bringing their 2012 tumble to about 30% and one-year slide to almost 50%.