AMD Unveils Biz-Focused Ryzen Pro CPUs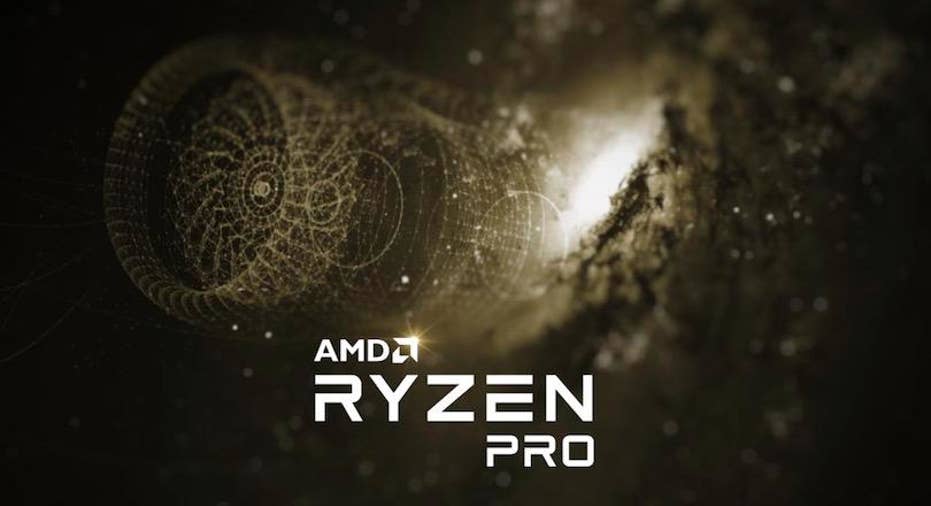 AMD made waves when it announced powerful and relatively cheap Ryzen processors for consumer PCs in February, and the company is back this week with a similar announcement for the enterprise market.
The new Ryzen Pro CPUs, unveiled on Thursday, follow a familiar model of adding security and remote management features to the consumer version of the processors. They include additional security processes that run directly on the silicon, which means that Ryzen processors will offer encryption that's independent of the operating system they're running. They'll also come equipped with always-on security for the BIOS that prevents malicious software from infecting the computer during boot, before the operating system's antivirus software has a chance to start running.
Those security features are akin to Intel's vPro technology, which is available on Core i5 and Core i7 processors for the enterprise market, but not the entry-level Core i3 models. AMD says its security features will be offered on the full lineup of Ryzen Pro chips, including the cheapest Ryzen 3 ones.
The lineup begins with the Ryzen 3 Pro 1200, which has four cores and four threads running at a base clock speed of 3.1GHz. At the top of the lineup is the Ryzen 7 Pro 1700X, with eight cores, 16 threads, and a 3.4GHz base clock speed. In between are four options from the Ryzen 3, Ryzen 5, and Ryzen 7 families.
Each chip is designed to compete directly with an equivalent processor from Intel's lineup (the Ryzen 7 Pro goes head to head with the Core i7, and so on). AMD offered preliminary performance results from its own testing showing that the Ryzen chips are significantly faster than their Intel counterparts on some specialized benchmark programs, such as Cinebench. But on the PCMark and Sysmark tests, which approximate everyday computing tasks, the performance gap between the Intel and AMD chips is mostly negligible.
AMD says Ryzen Pro-powered desktops will go on sale by the end of the year, while laptops will be available in the first half of 2018.
This article originally appeared on PCMag.com.