AMD Slides 14% After Goldman Downgrade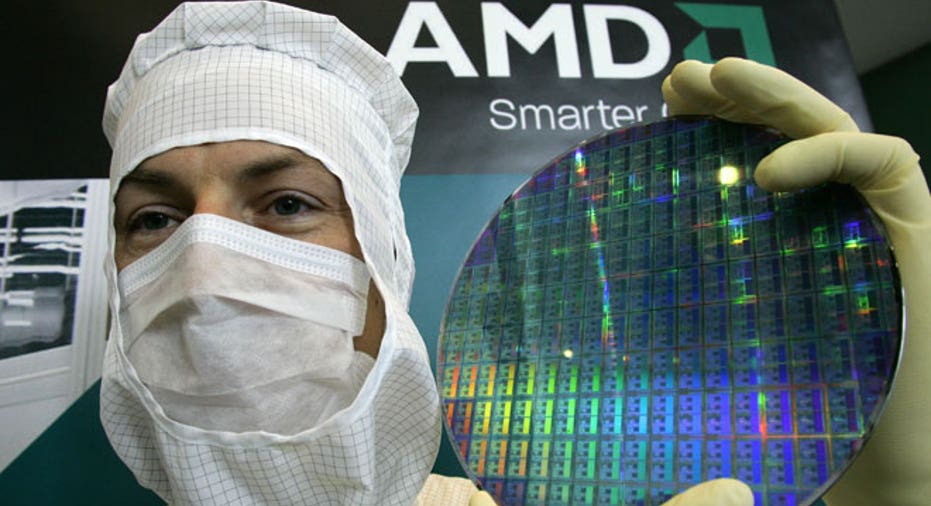 Advanced Micro Devices (NYSE:AMD) was downgraded by Goldman Sachs (NYSE:GS) from neutral to sell, sending the stock down 14.8% Thursday morning.
Goldman Sachs analyst James Covello said "design wins" related to the company's gaming products have helped drive the stock higher, but the chip maker's stock is too high when considering a weaker PC market, he said, as gaming processors only partially offset challenges in the PC industry.
"We believe this will again be the case as we expect continued disappointing results in the PC segment to mitigate the impact of increased revenue from gaming," Covello wrote in a research note to clients.
The analyst added that AMD could potentially be acquired by a hardware company that wants to replicate the success Apple and Samsung have had with their integrated approaches to mobile products. However, Covello believes AMD's recent rally makes this scenario less likely.
AMD shares, which were trading at $3.73 in mid-morning trading Thursday, have climbed 55.8% on the year but are down 41.4% over the last 12 months.
The stock would be more attractive if AMD's prospects in its core PC and server processor business were more favorable, Covello said, and if its valuation was more attractive to potential buyers.