AMD Cuts Workforce 7%, Weakens Revenue Forecast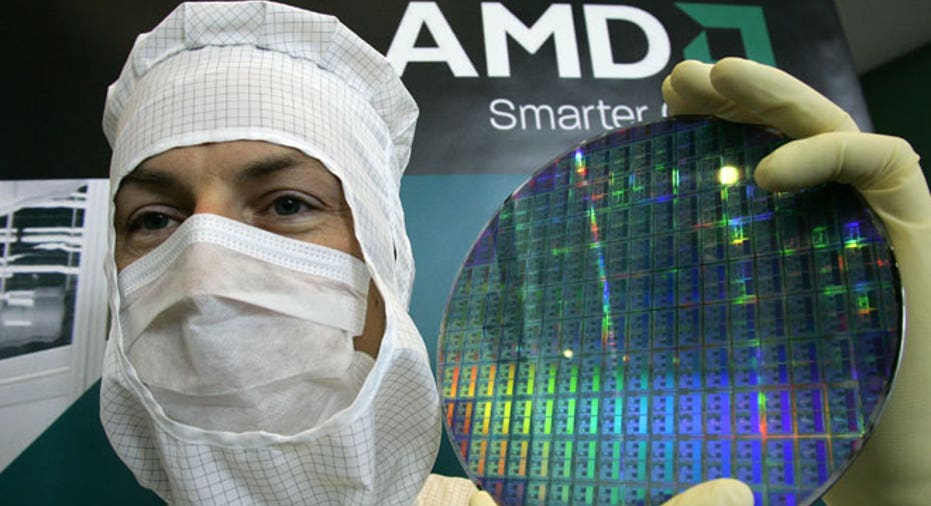 Struggling U.S. chipmaker Advanced Micro Devices Inc (NYSE:AMD) said on Thursday it was cutting 7 percent of its workforce and it gave a lower-than-expected revenue forecast for the current quarter, sending its shares lower.
The company's third major round of job cuts since 2011 comes a week after AMD said Chief Executive Officer Rory Read had been replaced by Chief Operating Officer Lisa Su, an unexpected move that sparked speculation about fresh troubles at the chipmaker and hurt the company's stock.
"They're cleaning house and getting it set up for Lisa Su to take over," Stifel Nicolaus analyst Kevin Cassidy said of the workforce reduction, which AMD said would be made by December and save about $9 million in the fourth quarter and $85 million next year.
AMD had 10,149 employees at the end of the September quarter.
AMD has seen its market value nearly halved since when Read took over in 2011 as the company lost market share to much-larger Intel Corp (NASDAQ:INTC).
AMD has been expanding into new markets such as game consoles and low-power servers but progress has been slower than demanded by Wall Street.
In a statement, AMD reported third-quarter revenue and gave a forecast for current-quarter revenue, both of which missed expectations and its shares were down 5 percent in extended trade.
AMD said its revenue fell 2 percent to $1.43 billion in the third quarter, missing Wall Street expectations.
The company said its fourth-quarter revenue would fall 13 percent, plus or minus 3 percent, from the September quarter. That would be about $1.244 billion.
Analysts on average had expected revenue of $1.47 billion in the third quarter and $1.48 billion in the fourth quarter, according to Thomson Reuters I/B/E/S.
AMD reported a net profit of $17 million, or 2 cents a share, in the third quarter, compared with a net gain of $48 million, or 6 cents a share, a year earlier. Excluding items, AMD earned 3 cents per share.
In the third quarter, AMD's Computing and Graphics group, which includes processors for PCs, saw its revenue fall 16 percent year over year.
Shares of AMD were down 5 percent extended trade after closing up 1.15 percent at $2.64.
(Reporting by Noel Randewich; Editing by Lisa Shumaker)