Amazon's Most Popular Gifts This Holiday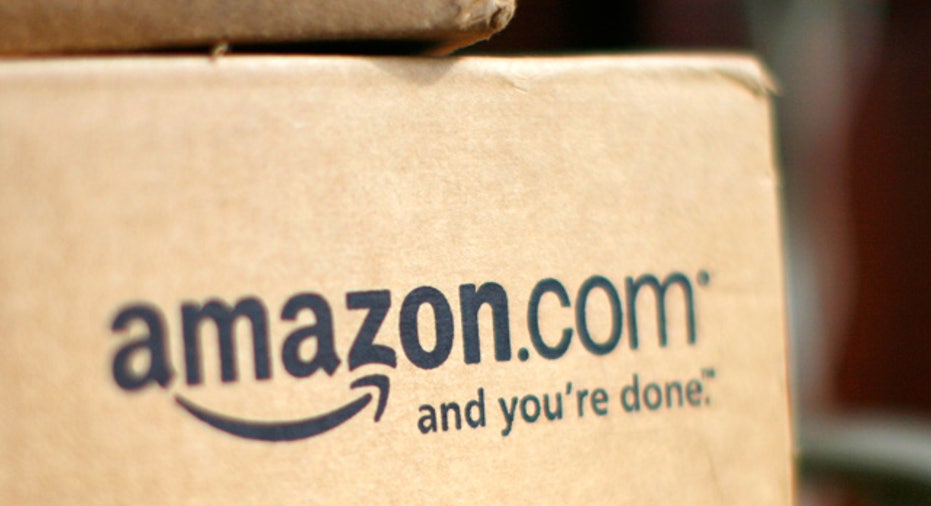 Amazon.com is the largest e-commerce retailer in the world. In the third quarter of this year the company's net sales increased 44% to $10.88 billion, compared with $7.56 billion in the third quarter of 2010. This Black Friday, Amazon saw 50% more visitors than any other online retailer.
24/7 Wall St. reviewed 10 of Amazon's bestselling items from the site's most popular categories to identify the top holiday gifts for 2011.
Read the story on 24/7 Wall St.
Due to its size and reach, the site's bestselling items are an ideal proxy for what is currently popular in the U.S. Walter Isaacson's newest bio is at the top of Amazon's bestseller list, reflecting the nation's fascination with Apple's founder. The popularity of winter gloves that can be used to operate touch screens underscores Steve Jobs' lasting impact.
The products on the list have all changed from last December's most popular products. People are no longer buying the BlackBerry Pearl 8130 or George Bush's Decision Points with the same enthusiasm they were one year ago. They have been replaced by the Kindle Fire and Walter Isaacson's Steve Jobs book. A lot has stayed the same, too. The bestselling video game has changed from last year's Just Dance 2 for Nintendo Wii to Just Dance 3 for Nintendo Wii.
Amazon.com's website is divided into 12 major categories: Books, Music & Movies, Digital Downloads,The Kindle, Computers & Office, Consumer Electronics, Home & Garden, Groceries & Health, Toys & Kids, Clothing & Shoes, Sports & Outdoor, Home Improvement & Tools, and Auto & Industrial. The "best sellers" listed are updated each hour, and the most popular items will often stay on the "Top 100" list by sales in their category for weeks. 24/7 Wall St. looked at 10 subcategories to identify the hottest gifts this holiday season.
1. Steve Jobs by Walter Isaacson > Category: Books > Price: $17.49 > Days in the top 100: 98 > Company: Simon & Schuster
Steve Jobs died on October 5, 2011. Walter Isaacson's book on the tech pioneer, simply titled Steve Jobs, has been on Amazon's top 100 bestselling books list since September. The book, based on nearly 50 interviews conducted over two years, reflects on the life of one of the greatest innovators of all time.
2. Kindle Fire, Full Color 7″ Multitouch Display, Wi-Fi > Category: Electronics > Price: $199.00 > Days in the top 100: 80 > Company: Amazon
The Kindle Fire is shaping up to be one of the holiday's hottest gifts. The tablet has been on the Amazon bestsellers list since its introduction approximately 11 weeks ago. The company recently reported that it is selling one million Kindles per week. According to a statement by Dave Limp, vice president of Amazon Kindle, "Kindle Fire sales increased week-over-week for each of the past three weeks."
Also Read: States Where People Marry Young (and Old)
3. Just Dance 3 > Category: Video Games > Price: $29.96 > Days in the top 100: 85 > Company: UBI Soft
In December of last year, Amazon's top selling video game was Just Dance 2. This year it is Just Dance 3. The popularity of the Nintendo Wii game, where players sing and dance to hit pop songs, represents a major shift in the industry away from just role-playing-games and first-person shooters. The game also features a mode specifically for cardio training.
4. Olay Professional Pro-X Advanced Cleansing System > Category: Beauty > Price: $26.00 > Days in the top 100: 371 > Company: Olay
Olay's Pro-X Advanced Cleansing System includes a face brush and exfoliating renewal cleanser. According to the company, the system "is as effective as a system sold by skin professionals for nearly $200." Olay must be doing something right. The product has been on Amazon's bestsellers list for 371 days.
5. 21 by Adele > Category: Music > Price: $9.99 > Days in the top 100: 355 > Company: Columbia
While CD sales have dropped dramatically in recent years, that has not prevented English singer-songwriter from doing incredibly well in Amazon's music department. Adele's second album, 21, has been in the Amazon top 100 for longer than any other album except for the artist's debut album, 19. 21 has also topped Billboard's year-end list of top-selling albums.
6. Alex Toys Friends 4 Ever Bracelet Making Kit > Category: Toys > Price: $20.47 > Days in the top 100: 759 > Company: Alex
Replacing last year's Scrabble Flash Cubes by Hasbro as Amazon's bestselling toy is the Alex Toys Friends 4 Ever Bracelet Making Kit. The kit makes up to 22 "friendship bracelets" with floss and beads. The product's 759 days on the bestselling toys list speaks to its popularity.
Also Read: Cars So Hot They Are Out Of Stock
7. The Help > Category: Movies > Price: $16.99 > Days in the top 100: 107 > Company: Walt Disney Studios
Amazon's list of bestselling movies is topped by the DVD copy of Tate Taylor's adaptation of Kathryn Stockett's bestselling novel. It tops three different Harry Potter features, which occupy the second, third and fourth slots. The DVD's success is not entirely surprising, considering how the film dominated the box office this summer. It remains to be seen whether it will remain a holiday favorite, compared to classics like Star Wars and The Wizard of Oz, both of which also appear on Amazon's bestsellers list.
8. Levi's Men's 501 Jean > Category: Clothing > Price: $39.99 > Days in the top 100: 1,224 > Company: Levi's
Many shoppers go to Amazon.com to order their jeans. Levi's Men's 501 Jean has maintained its position on the Clothing top 100 for 1,224 days — the longest of any item on this list. Twenty-six different washes are available, in many more sizes than are available in most stores. Surprisingly, some comments on Amazon.com suggest that customers have turned to Amazon because their size was not available on Levis.com.
Also Read: America's Most (and Least) Charitable States
9. Heart Mother & Daughter Beads Charm > Category: Jewelry > Price: $9.99 > Days in the top 100: 235 > Company: Pugster
Amazon.com has a large selection of jewelry, most of which is affordably priced. Currently, the most popular item is the Heart Mother & Daughter Beads Charm. The charm is a two-piece heart. One side reads "Mother," and the one which reads "Daughter." It only costs $10. A number of other deals on Pugster products are listed on Amazon.
10. Agloves Original Touch Screen Gloves > Category: Sports & Outdoors > Price: $19.99 > Days in the top 100: 54 > Company: Agloves
One of the worst times to have a touch screen phone has always been the winter. The globes make it impossible to use the phone. Agloves has capitalized on this problem with the company's "touch screen gloves," also listed as iPhone gloves and texting gloves. According to the company, the gloves are compatible with "touch screen phones, cameras, multimedia devices, game systems, and eReaders."