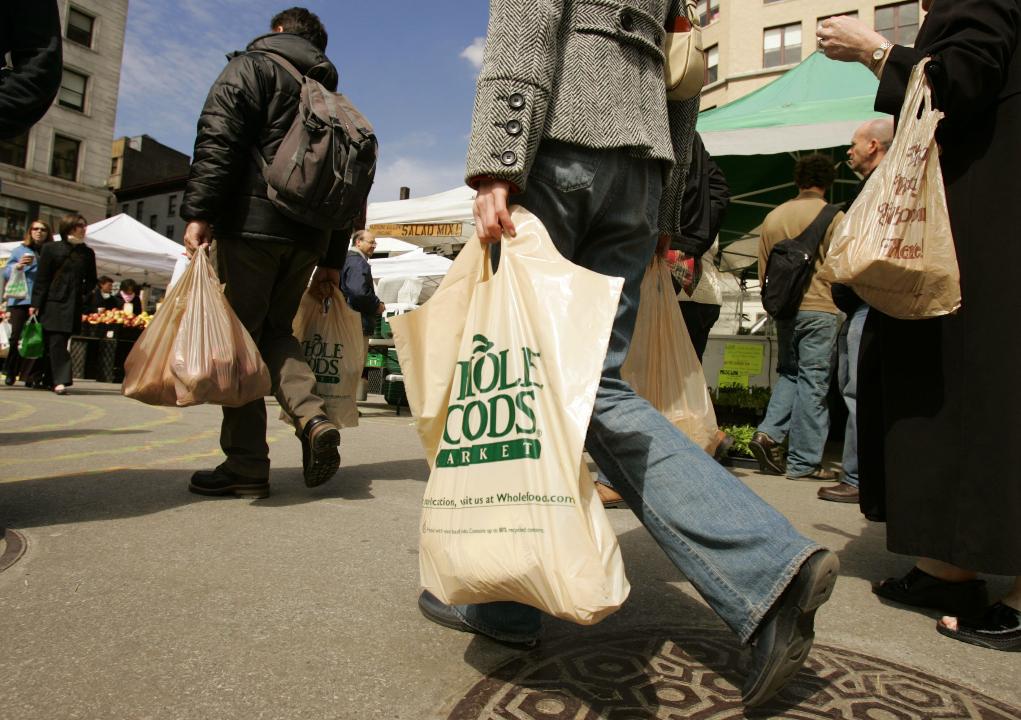 Amazon.com Inc. made a massive push into the grocery space with its $13.7 billion deal to buy Whole Foods Market Inc. Here are six takeaways from the deal:
This Isn't Just About Grocery Stores -- It's an Amazon Jump-Off Point
Soon, Whole Foods locations could be much more than just a place to buy organic pears. Amazon could be viewing Whole Foods's 11 regional distribution centers and its 440 U.S. stores as a faster and more convenient way to reach its customers. The deal buttresses Amazon's famed logistics engine, which already includes more than 70 U.S. fulfillment centers. Soon customers will likely be able to get faster and fresher food from Amazon along with access to the vast array of other products Amazon offers. The deal could also catapult expansion plans for its locker pickup services and same-day delivery regions.
This Is Amazon's Largest Deal Ever
The deal is Amazon's biggest ever -- by a huge margin -- at more than 10 times the size of its 2014 purchase of videogame streamer Twitch Interactive Inc. for $970 million. If it wanted, Amazon has enough cash and current assets to pay for the deal, but it would significantly cut into its holdings. As of March, it had $15.44 billion in cash and equivalents and $6.1 billion in marketable securities. Amazon says it expects to finance the deal with debt and cash on hand.
Shareholders of Other Grocery Sellers Are Terrified
Shares of grocery competitors fell sharply after the deal was announced, over worries that the industry, which was already facing a tough year, would now have to contend with Amazon. Shares of Wal-Mart Stores Inc. dropped 4.4%, shaving about $12 billion off the company's market capitalization -- not too far off the entire amount Amazon is spending to buy Whole Foods. Meanwhile, Kroger Co. shares fell 12%, Supervalu Inc. shares fell 14%, Target Corp. shares fell 7% and Costco Wholesale Corp. shares fell 5.8%. Will Amazon do to grocers what it did to booksellers?
The Deal Is a Big Bet on Retail
Amazon's move shows that its small forays into storefronts and square feet in recent years were more than just a test. It now has eight open Amazon bookstores that sell Kindle readers and tablets in addition to books, two drive-in grocery stores and has been working to open a cashier-less convenience store.
Grocery Remains Fragmented, at Least for Now
Grocery remains a largely fragmented sector, with the top 10 retailers controlling 45% of the market, according to Cowen Inc., and the rest being controlled by grocery chains, convenience stores, dollar stores and independent sellers. Still, Moody's Vice President Mickey Chadha expects Amazon and its financial capacity to price aggressively, hurting smaller regional supermarket chains and independent operators the most -- and he expects more consolidation in the industry.
Activists Made a Quick Buck
Activist hedge fund Jana Partners LLC, the company's second-largest shareholder with a roughly 7% stake, stands to make around $400 million, a huge return on its investment in only a few months. Jana took its stake in Whole Foods earlier this year and had been agitating for a turnaround. According to a filing, Jana paid about $705.6 million for its stake, or about $26.81 per share. Amazon agreed to pay $42 per share for Whole Foods.
Write to Austen Hufford at austen.hufford@wsj.com
(END) Dow Jones Newswires
June 16, 2017 14:41 ET (18:41 GMT)