Amazon's AI-Enhanced Grocery Store Can't Handle Crowds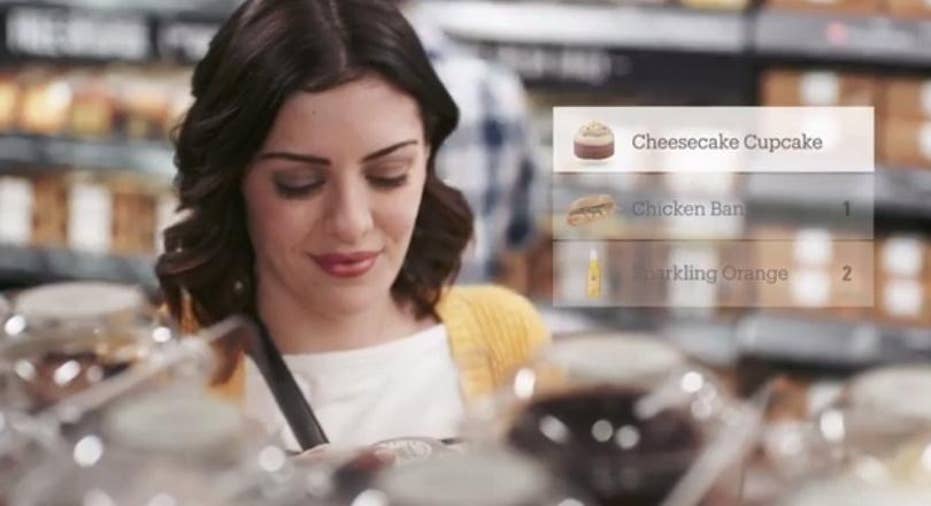 Shoppers who dread waiting in a grocery store checkout line will have to wait a bit longer for Amazon's cashier-less store concept to open its doors.
Amazon has indefinitely delayed the public opening of the store, called Amazon Go, which was originally expected to start selling goods to the public early this year in the company's hometown of Seattle. Amazon has run into kinks with technology that automatically charges customers for their purchases when they leave the store, the Wall Street Journal reported on Monday.
In early testing with Amazon employees, the store's systems only perform flawlessly when there are a few shoppers, or when they move slowly, the Journal reported, citing people familiar with the matter. In other words, Amazon Go doesn't work very well under actual grocery store conditions.
The company did not immediately respond to a request for comment.
Announced last fall, Amazon Go promises a check-out free shopping experience that lets you scan your smartphone when you arrive, and simply walk out of the store once you've finished collecting your purchases. The technology is supposed to automatically detect when you take an item off the shelf, and keep track of it in a virtual cart.
The 1,800-square-foot store is located at 2131 7th Ave., just north of downtown Seattle. When it opens, it will offer prepared breakfast, lunch, dinner, and snack items plus a selection of grocery essentials and meal kits.
Amazon Go is a single storefront amid the online retail giant's vast effort to reshape the grocery business and compete with the likes of Walmart. The effort also includes the Amazon Fresh delivery service. It's already available in many US cities, and Amazon is also testing several futuristic options for Fresh, including drive-in grocery pickup centers in Seattle's Ballard neighborhood where shoppers have online orders loaded into their cars.
This article originally appeared on PCMag.com.