Amazon Video Streams Nearly Triple to Surpass Hulu, Apple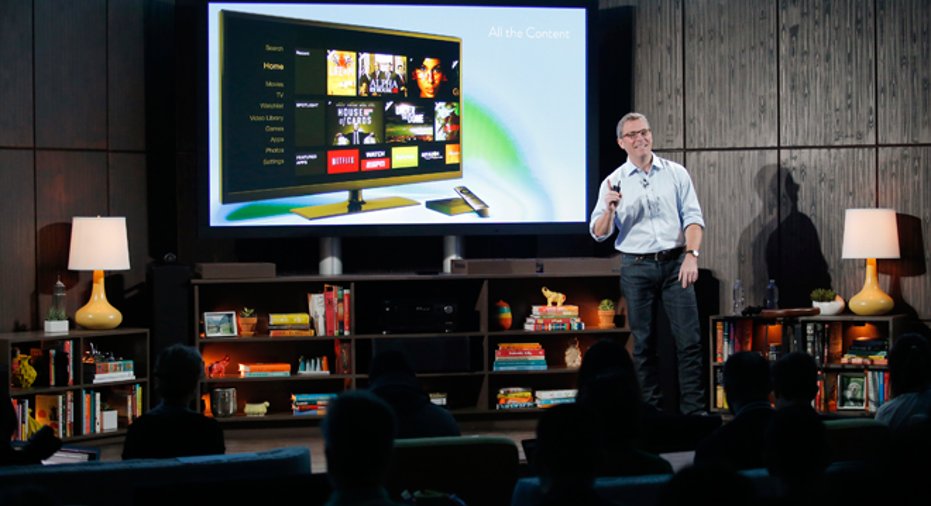 Amazon.com's (NASDAQ:AMZN) Prime Instant Video service has seen video streams nearly triple year-over-year, as more viewers go online to watch movies and television shows.
Citing a report from analytics firm Qwilt, Amazon said Tuesday it now records more streaming video usage than Apple (NASDAQ:AAPL) and Hulu.
The rapid video growth for Amazon can largely be attributed to a significant investment in original programming and content acquisition, helping the e-commerce giant better compete with Netflix (NASDAQ:NFLX).
Members of Amazon's Prime subscription program receive unlimited streaming for "tens of thousands" of titles, according to the company.
Last week, Amazon announced a new slate of original shows and, in a blow to Netflix, disclosed that Prime Instant Video became the exclusive subscription service for "24." The show, from FOX Business parent 21st Century Fox (NASDAQ:FOXA), is scheduled to return next month with a 12-episode series called "24: Live Another Day."
"We've invested hundreds of millions of dollars in great TV shows and movies for Prime members and it's working," said Bill Carr, Amazon's vice president of digital video and music.
Also last week, Amazon launched a new set-top box, Fire TV, which connects users to their Amazon accounts as well as other video apps. The company is selling the streaming device for $99.
Amazon's latest efforts to expand its online video presence come as it raises the annual rate for Prime to $99 from $79.
Shares of Amazon rallied 1.4% to $322.23 in recent trading.