Amazon up ahead of Prime Day, new service hits Best Buy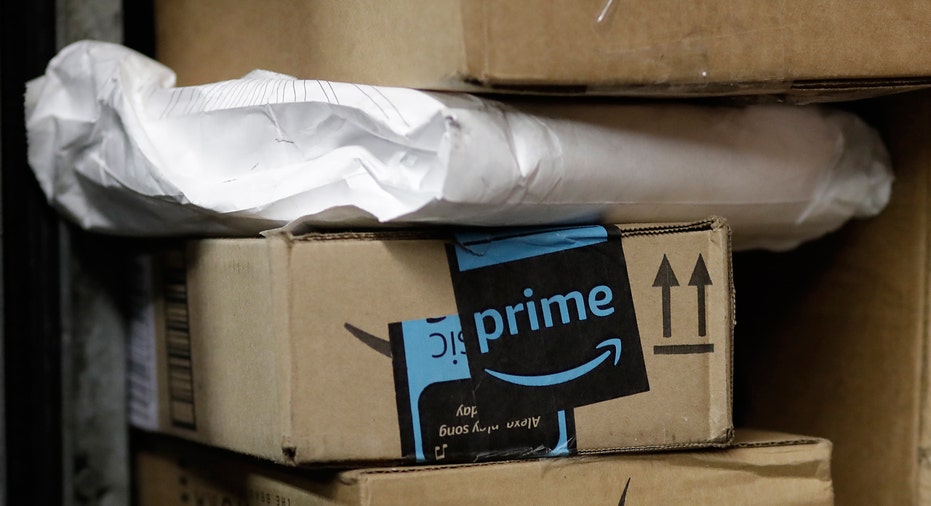 Amazon.com (NASDAQ:AMZN) shares rose on Monday ahead of the world's largest online retailer's own version of Black Friday, while its new service to help set up 'smart homes' weighed on rival Best Buy Co Inc (NYSE:BB).
Prime Day, a 30-hour sale set to start at 9:00 p.m. EDT Tuesday, is Amazon's biggest marketing push of the year, with deals to draw new subscribers to its Prime shopping club. U.S. members pay $99 per year for streaming video and two-day shipping.
Amazon shares closed up 1.8 percent at $996.47 on Nasdaq.
"Prime Day is the big overriding story and what's moved the stock up today," said Trip Miller, managing partner at Gullane Capital Partners in Memphis, Tennessee, which has a long position in Amazon.
Miller said Amazon's dominance could be seen in how a long list of retailers' shares fell on Monday.
Baird Equity Research analysts have estimated that Prime has about 60 million U.S. members, based on an April survey. Amazon does not disclose the number.
"It's a real test to see if they can raise that number," said Kim Forrest, senior equity research analyst at Fort Pitt Capital Group in Pittsburgh.
She said an Amazon disclosure on the number of subscribers and their location "would be telling, to see how big of a phenomenon this is."
SPREADING OUT
Among the stocks hurt by Amazon was Best Buy, which fell 6.3 percent to end at $54.23 in its largest daily percentage drop since late May 2016.
The decline was partly prompted by reports of an Amazon service launched earlier this year, similar to one from Best Buy, that helps customers set up a 'smart home' with Amazon's voice-controlled assistant Alexa, analysts said.
Best Buy's Geek Squad, which offers in-home product installations and repairs, has helped distinguish the electronics retailer from its rivals.
"Today's news reflects what we know: Consumers love technology but frequently need help getting the most out of it," said Jeff Shelman, senior director of external communications at Best Buy Corp.
Investors punished Best Buy shares on a growing concern that it stands to lose if Amazon branches out into its business.
"That's the vision investors and even competitors have of being 'Amazoned,'" said Fort Pitt Capital's Forrest.
Amazon's announcement last month of the acquisition of Whole Foods Market Inc (NASDAQ:WFM) sent stocks of food retailers, producers and packagers, among others, reeling.
Fears about Amazon's new service, which is offered only in seven top urban areas on the U.S. West Coast, may be overblown, Forrest said.
"I think investors are overestimating the power of Amazon and underestimating the cost to enter all of these new markets and their geographies. America is a big place."
(Reporting by Jeffrey Dastin and Rodrigo Campos; Editing by Richard Chang)