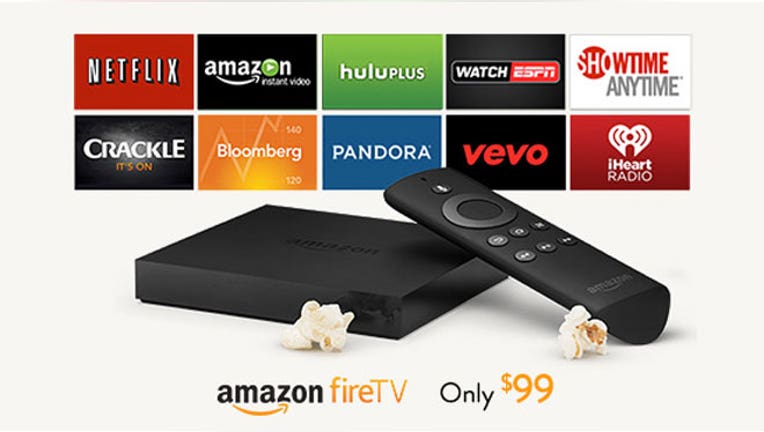 Amazon.com Inc (NASDAQ:AMZN) unveiled a $99 video streaming device dubbed Fire TV on Wednesday, the U.S. e-commerce leader's latest step to beef up its multimedia presence and capitalize on the growing appetite for digital media.
Fire TV can access content from Netflix Inc, Hulu and other providers of streaming video. The device also offers a prominent platform for Amazon's streaming video service and its growing slate of original television and video games.
Fire TV viewers may eventually be able to use their remote to buy a product in a commercial, analysts said, as Amazon's multimedia and online retail businesses become even more integrated.
"The company will eventually want to help you buy things in the living room," Forrester Research analyst James McQuivey said. "Only Amazon can piece that entire experience together in the living room and though we don't see evidence of that ambition here today, we should assume Amazon knows this and is planning on it."
Amazon is a latecomer to the fast-growing set-top box market dominated by Apple Inc, and some analysts were disappointed Amazon did not undercut its rival's price.
But Amazon promised that Fire TV, available now on Amazon.com, would be more powerful and easier to use than Apple TV, Google Inc's much cheaper Chromecast and Roku Inc's set-top box.
"When we look at the living room, how do we make the complexity disappear?" Peter Larsen, vice president of Amazon's Kindle unit, said at a New York event to launch the product.
Fire TV's remote features a microphone that enables voice-activated search. Fire TV is integrated with Hulu Plus so users can see Amazon shows from their Hulu account, and Amazon said it may bring in other partners soon.
By next month, Fire TV users will be able to play thousands of video games with a controller that costs $39.99.
The set-top box is one of several growth initiatives by Amazon, one of the world's largest online retailers. It is investing heavily in building fulfillment centers worldwide to expand its same-day delivery and grocery service. Earlier this week, Amazon approved six original television shows.
Amazon decided to develop the device after reading customer complaints on its website about lagging performance, cumbersome search and closed "ecosystems" on rival set-top boxes.
Larsen took shots at rivals Roku, Apple TV and Xbox, pointing out what Amazon considered to be flaws in search, access and performance with each of its competitors.
"If you add it all up, Fire TV has three times the performance and power of Apple TV, of Roku 3, of Chromecast," he said. "This is a powerful device."
Fire TV can predict what the user will watch and cue it up instantly, Larsen said. It also has a feature that uses data from IMDB to identify the music on screen as well as the actors and their filmography as they exit and enter the screen on TV.
Amazon shares were flat at $343.78 in afternoon trading.
(Reporting by Jennifer Saba and Liana Baker in New York; Writing and additional reporting by Deepa Seetharaman in San Francisco; Editing by Richard Chang)