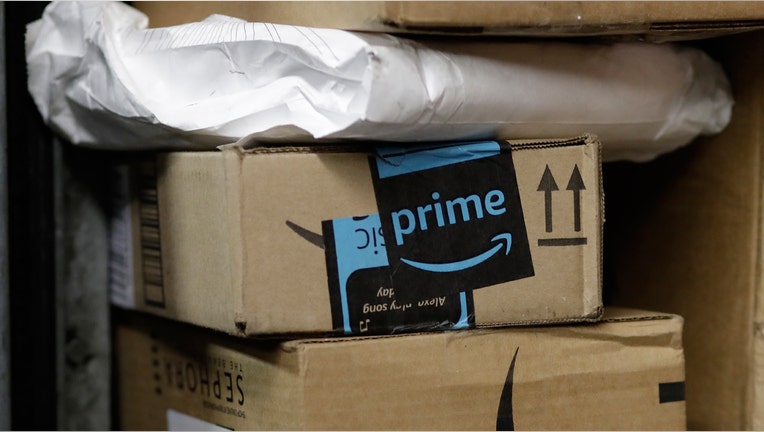 E-commerce giant Amazon (NASDAQ:AMZN) is testing a new service for Prime members that allows customers to try on clothes before they buy at no extra charge, in what could be another big hit to the struggling retail sector.
Prime subscribers receive a box of three or more items at their homes and from there have seven days to decide what they want to keep. Amazon sends the items in a re-sealable box with a prepaid label for returns, so customers only pay for what they choose to purchase. Amazon will also offer discounts between 10 and 20% to customers who keep more of the products they ordered.
The service, called Prime Wardrobe, will offer customers access to more than a million items across a slew of renowned brands including Levi's, Boss, Theory and Calvin Klein.
More from FOXBusiness.com...
The Prime Wardrobe service is the latest move by Amazon into fashion and could be another big blow to department stores; it eliminates one of the major reasons customers still go to physical stores – to try things on. Prime Wardrobe also attacks Walmart (NYSE:WMT), which has been snapping up clothing brands including ModCloth and the latest Bonobos as tries to snare millennials from Amazon and others.
More from FOXBusiness.com
Amazon has made a big push to expand its offerings under private labels like Lark & Ro designed to be as stylish as recognizable national brands. Prime Wardrobe could keep Prime members from straying.
Amazon is poised to surpass Macy's (NYSE:M) this year as the largest U.S. clothing seller, according to Cowen & Co. analysts. The industry observer expects Amazon's share of the U.S. clothing market will increase from 6.6% last year to 16.2% by 2021.
The Associated Press contributed to this report.