Amazon Signs Former 'Top Gear' Hosts for Prime Show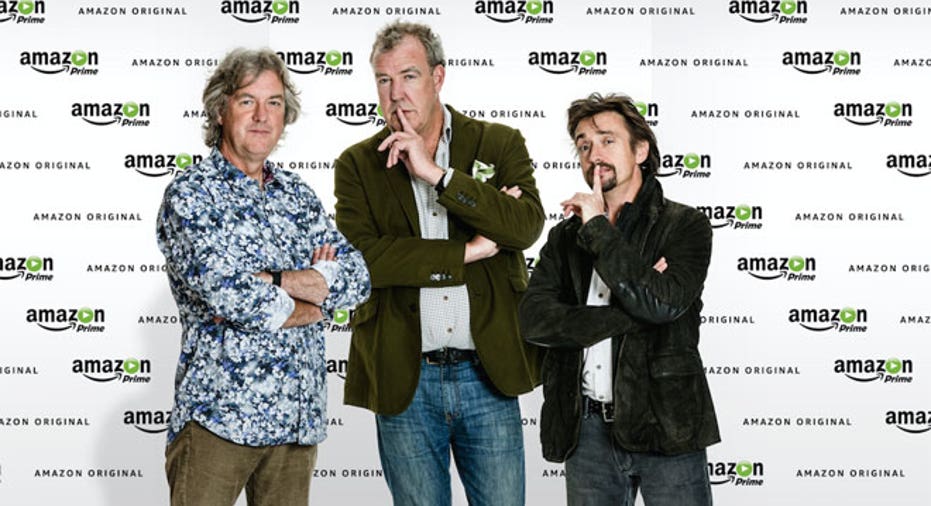 Amazon.com (NASDAQ:AMZN) signed the former hosts of British automotive show "Top Gear" to create a new series for its Prime video service.
The e-commerce giant announced on Thursday that Jeremy Clarkson, Richard Hammond and James May, along with producer Andy Wilman, committed to three seasons as part of a global video deal.
The show, which is scheduled to debut in 2016, will be exclusive to Amazon Prime subscribers in the U.S., U.K. and elsewhere. Amazon may license the yet-to-be-named show to video providers in countries where the service is not available.
"We can't wait to see what Jeremy, Richard, James and the team will create in what is sure to be one of the most globally anticipated shows of 2016," said Jay Marine, vice president of Amazon Prime Video EU.
Clarkson, Hammond and May led "Top Gear" on the BBC for nearly 13 years. "Top Gear" was considered the most popular factual TV show in the world with 350 million global viewers each week.
The BBC decided to let Clarkson's contract expire in March after a physical altercation with a producer. May and Hammond reportedly turned down an offer to return, choosing to follow Clarkson out the door.
Amazon beat Web video rivals Netflix (NASDAQ:NFLX) and Hulu in the race to sign the "Top Gear" trio.
The hosts joked about jumping to Amazon from the BBC.
"We have become part of the new age of smart TV. Ironic, isn't it?" May said in a statement provided by Amazon.