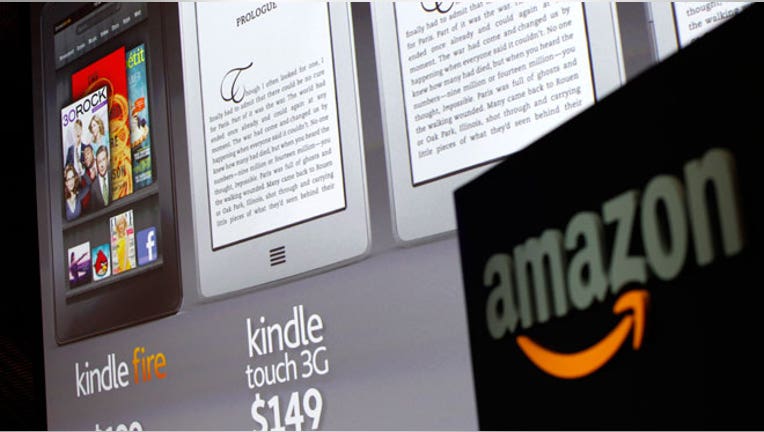 Amazon.com Inc. (NASDAQ:AMZN) weighed in with fourth-quarter results that were mixed, as the company beat expectations on the bottom line but reported revenue that was much lower than expected.
The company's first-quarter outlook also disappointed Wall Street, as Amazon forecast first-quarter sales in the range of $12 billion to $13.4 billion, below analyst forecasts for $13.41 billion.  The company said it foresees first-quarter operating earnings ranging between a loss of $200 million to a profit of $100 million.
The online retailer reported net income that fell 58% to $177 million, or 38 cents a share, during the quarter, compared with last year's fourth-quarter profit of $416 million, or 91 cents a share.
Revenue rose 35% to $17.43 billion, up from $12.95 billion, one year ago. The company said global media sales rose 15% to $6.01 billion, as North American segment sales rose 37% to $9.9 billion, up from $7.2 billion, one year ago.  International segment sales rose 31% to $7.53 billion, from $5.74 billion.
The company missed revenue expectations; analysts had predicted earnings of 19 cents a share on revenue of $18.21 billion, according to a poll by Thomson Reuters.
The company said sales of its e-reading device, the Kindle saw sales nearly triple over the holidays, during the nine-week period ending Dec. 31, rising 177%, compared to the year-ago period.
"We are grateful to the millions of customers who purchased the Kindle Fire and Kindle e-reader devices this holiday season, making Kindle our bestselling product across both the U.S. and Europe," said Jeff Bezos, founder and CEO of Amazon.com, in a release. "Our millions of third-party sellers had a tremendous holiday season with 65% unit growth and now represent 36% of total units sold."
Amazon's Kindle continues to gain ground in the e-reader market.  Earlier Tuesday, The Wall Street Journal reported Barnes & Noble Inc. (NYSE:BKS) has decided not to sell titles published by Amazon in its stores, in response to Amazon's efforts to cut exclusivity deals with publishers. The company noted it will continue to sell books published by Amazon on its web site BarnesandNoble.com.
Shares plunged 9% in after-hours trading upon the announcement of the results. The stock rallied 1% in Tuesday's session, before closing at $194.44. Shares were down $14.79, or 7.61%, in after-hours trading. So far this year, Amazon shares are up 12.5%, but the stock is down 9% over the past three months.