Amazon Reaches All-Time High, Discloses Amazon Web Services Figures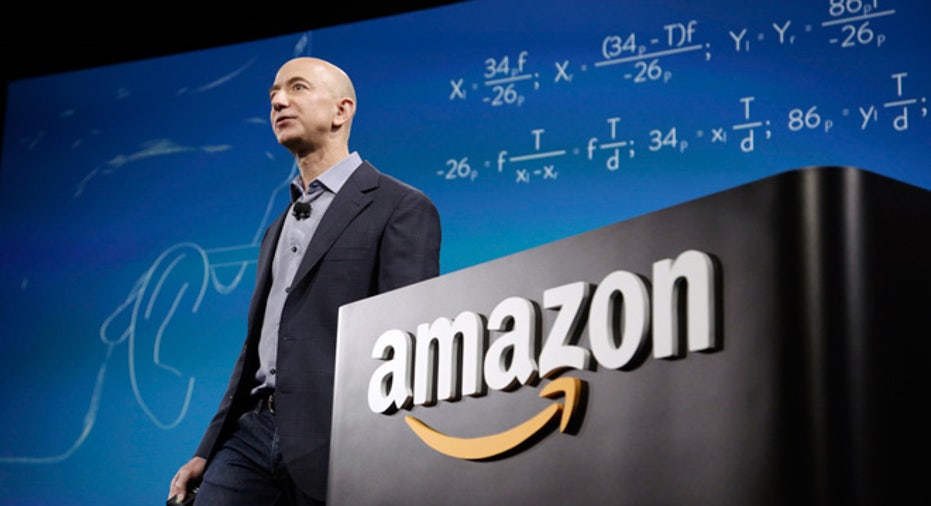 Amazon.com (NASDAQ:AMZN), the e-commerce powerhouse, is solidly higher in early trading, up over 15% to around $450 per share, after reporting stronger-than-expected 1Q  sales results. The current price eclipses its previous high of $408.06 set in January of 2014. Amazon reported solid 1Q net sales that increased 15% to 22.72 billion from a year ago.
Of particular interest in the sales figure was the fact that Amazon revealed numbers for its Amazon Web Services (AWS) unit for the first time. The unit, which provides cloud computing and other services to companies such as Netflix (NASDAQ:NFLX), reported Q1 sales of $1.566 billion vs. $1.055 billion a year ago. In the first quarter press release, CEO Jeff Bezos said AWS is a $5 billion business and still growing.
Some analysts on the Street were also bullish on results disclosed from the AWS unit.
"We believe the recent AWS disclosure shows segment profitability that exceeded virtually all expectations," Doug Anmuth, an analyst at JP Morgan said. He notes that high AWS profitability gives him increased confidence in the business and also drives a meaningful increase in his some-of-parts (SOP) valuation. He raised his rating on Amazon to overweight and his price target to $535 from $375.
Another upgrade came from equity analyst Shawn Milne at Janney, who raised his rating on Amazon to buy and his price target to $488 from $400. He cited an improved growth/profit outlook. "Given AWS growth, market share, and large total addressable market (TAM), he believes there is a visible path to $10 billion in AWS revenue in FY 16."
Not all analysts agree.
Robert Peck, an analyst at SunTrust Robinsion Humphrey, keeps his neutral rating on the stock, and raised his price target, but it is far below Amazon's current price, thus the rating. He notes that North America and the AWS business show operating leverage while International lags. "We anticipate fierce competition will persist in the e-commerce and cloud markets driving increasing capital needs (logistics, content, storage/compute)." says Peck.