Amazon May Move 12M Kindle Fire Tablets in 2012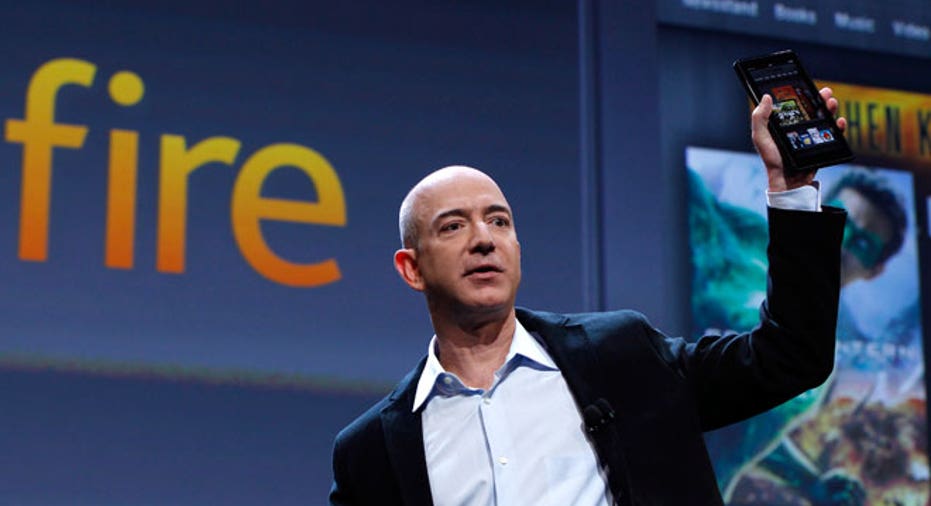 We like the Kindle Fire's odds, and we revealed as much in our review of Amazon's new tablet published on Tuesday. Analysts have been betting on the Fire as well, with shipment estimates reaching as high as 5 million units for the fourth quarter alone.
Keep up with the latest technology news on the FOX Business Technology Facebook page.
As detailed in a recent note to investors, Citigroup analyst Mark Mahaney sees Amazon's success in the tablet market spilling into the new year, with sales of Amazon's Kindle Fire tablets reaching 12 million units for the full year in 2012.
Increasing competition and falling prices could make 12 million tablets a tall order, but if Amazon can pull it off, it will manage to acquire 15% of the tablet market and roughly $3.2 billion in revenue thanks to hardware sales and what Maheny calls an "unmatched content cross-sell opportunity."
Amazon is expected to launch as many as two new tablet models in 2012, an 8.9-inch version of the Kindle Fire and a flagship 10-inch model.
This content was originally published on BGR.com
More news from BGR: - HTC cuts forecast on competition from Apple and Samsung, reevaluates S3 acquisition - China overtakes U.S. as world's largest smartphone market - Samsung ad depicts iPhone owners as mindless hipster sheep [video]