Amazon Launches Web-Based Kindle Cloud Reader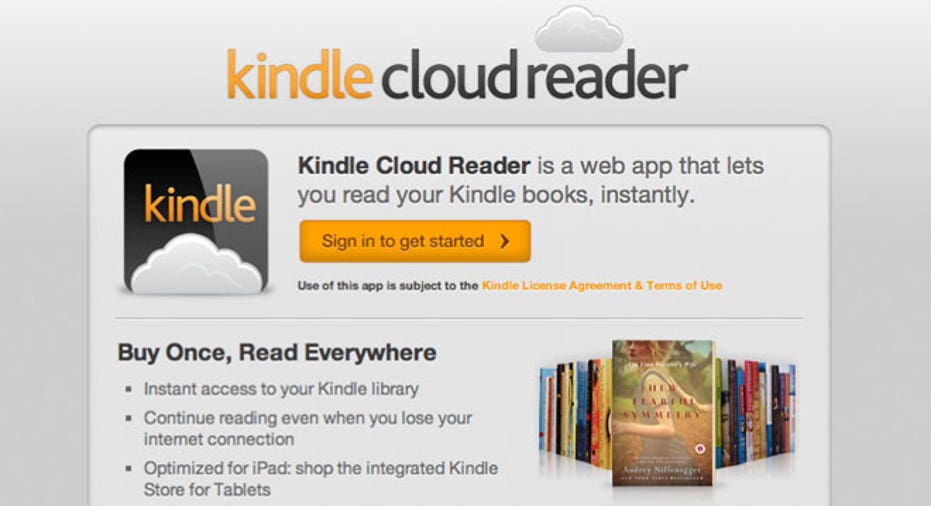 Amazon launched its new Kindle Cloud Reader service on Wednesday that provides users with access their Kindle library using Chrome or Safari on Mac, PC, Linux and the Chromebook.
Kindle Cloud Reader is also optimized for the iPad and offers a caching feature for offline reading.
Keep up with the latest technology news on the FOX Business Technology Facebook page.
To get started, simply navigate to http://read.amazon.com and install the small required plug-in.
We gave the service a quick run this morning and were impressed by how fast it loaded our eBook library.
We definitely still prefer the standalone app on the iPad, but were sure Amazon created this option as a loophole to get around Apples iTunes App Store rules.
Dont use Safari or Chrome? Amazon still has you covered with its Kindle for PC client.
This content was originally published on BGR.com
More news from BGR: - Motorola is open to building Windows Phones, CEO says - RBC: BlackBerry 7 phones wont help RIMs image; first QNX phone to be mini-PlayBook - Apple looks to Samsung as LG fails to meet iPad 2 display demands, report claims