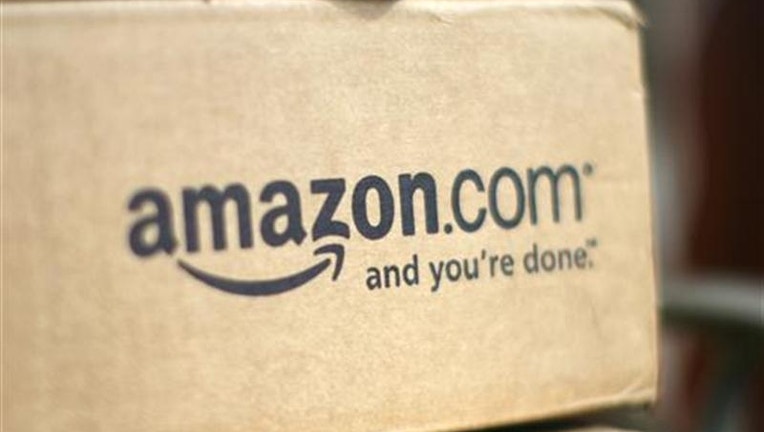 Shares of Amazon.com (NASDAQ:AMZN) hit a record high Friday as analysts awarded the e-commerce giant with higher price targets following better-than-expected revenue in its third quarter.
The stock soared 7.7% higher at $357.77 in late morning trading, down from a high of $368.40. Amazon was already up 32% on the year as of Thursday's close.
Investors have proven to be patient when it comes to Amazon, which has undercut its retail and technology competitors on price at the expense of its profit margins. The strategy has pressured the company's earnings, but continued to lift sales and Amazon Prime subscriptions in the latest period.
On Thursday, Seattle-based Amazon reported a narrower loss of 9 cents a share and revenue of $17.09 billion. During the year-ago period, the company saw revenue of $13.81 billion.
Cantor Fitzgerald issued one of the more bullish reports on Amazon, maintaining a buy rating and hiking its price target for the stock to $425 from $315.
In a research note to clients, analysts at Cantor Fitzgerald stressed that Amazon grew more than twice as fast as the overall e-commerce market, even as retailers warn of weak consumer spending. The analysts also said Amazon's aggressive expansion and innovation is limiting margin improvement in the short term.
Amazon's fourth-quarter guidance, calling for revenue of $23.5 billion to $26.5 billion and operating income of plus or minus $500 million, is below consensus estimates, Cantor Fitzgerald noted.
"We believe that guidance is somewhat conservative, given a still relatively weak macro, and also reflects management's focus on investing aggressively into growth opportunities and new initiatives," the analysts wrote.
Wall Street analysts also cited Prime membership growth as a reason for optimism. Amazon said it added "millions" of new subscribers in the three-month period.
The subscription service offers free two-day shipping and access to streaming video content.
Susquehanna analysts said growth in Amazon Prime subscribers serves as a "a positive indicator of long-term purchase volumes, as [Amazon] said its Prime customers have very strong retention and do more cross-shopping. In effect, [Amazon] is adding more higher lifetime value customers," which will help boost market share and "earnings power."
Susquehanna raised its price target for Amazon by $15 to $385.