Amazon Gives Large-Screen Kindle Fire HD a Price Cut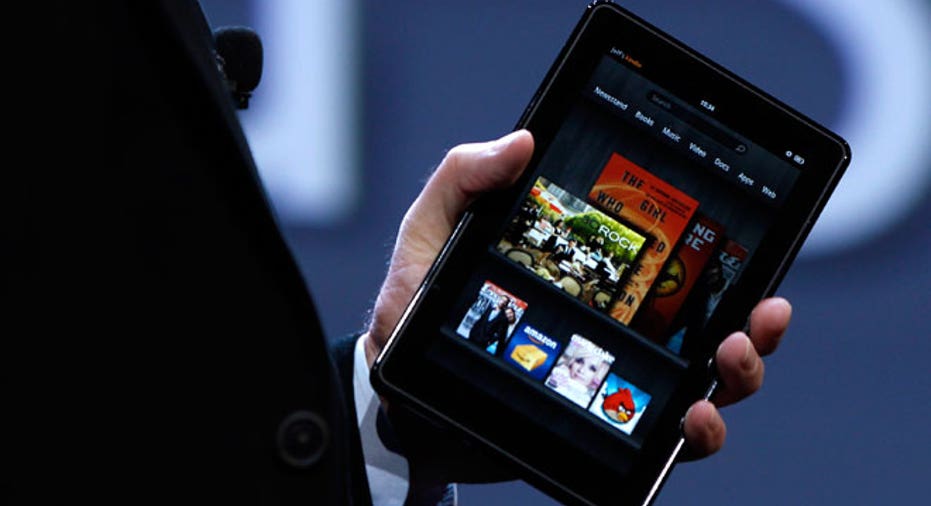 Amazon.com (NASDAQ:AMZN) lowered the price of its 8.9-inch Kindle Fire HD tablet in the wake of introducing the product in Europe and Japan.
The retail giant said it cut the starting price of the Wi-Fi model to $269 from $299. The 4G cellular data version will be priced at $399, a $100 drop.
The company explained to FOX Business that it was able to lower the U.S. price because of the launch of its large-screen Kindle Fire HD in new markets. The tablet will now be available in the U.K., Germany, France, Italy, Spain and Japan.
"As we expand Kindle Fire HD 8.9" to Europe and Japan, we've been able to increase our production volumes and decrease our costs," Dave Limp, Vice President of Amazon Kindle, said in a statement. "Across our business at Amazon, whenever we are able to create cost efficiencies like this, we want to pass the savings along to our customers."
Shares of Amazon were trading 32 cents higher at $274.45 Wednesday afternoon.