Amazon effect: Hasbro expects weaker holiday sales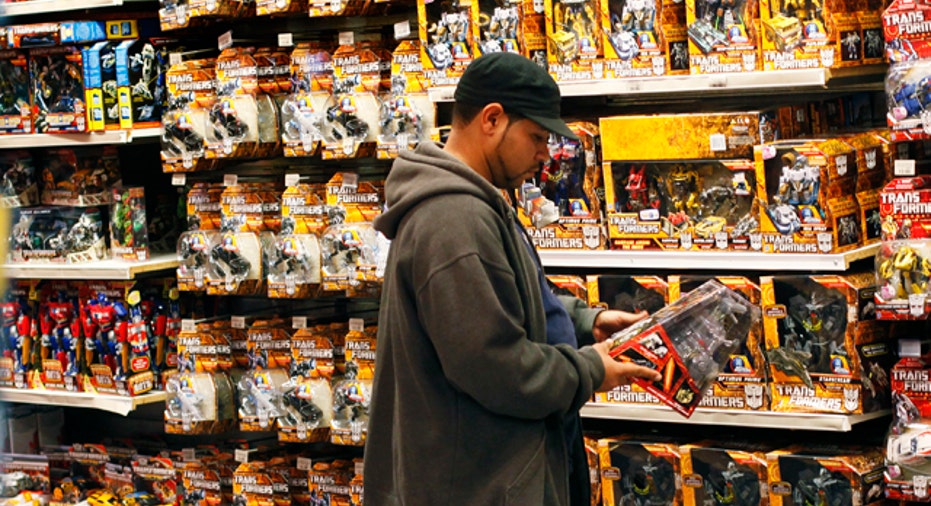 Toymaker Hasbro (NASDAQ:HAS) released its third quarter earnings on Monday, and although they beat analyst expectations, the company's cautious statement about the impact of Toys "R" Us's bankruptcy on the supplier's sales is sending its stock lower.
Hasbro reported a third quarter profit of $265.6 million, or $2.09 per share, on $1.79 billion in revenue. Analysts polled by Thomson Reuters forecast earnings of $1.94 per share on revenue of $1.78 billion. While the earnings beat, they were adversely impacted by Toys "R" Us's bankruptcy, and the negative effect will persist into the fourth quarter, and dent sales during the key holiday shopping season.
"The global Hasbro team delivered another good quarter. Our Brand Blueprint strategy is successfully driving the business despite a challenging economic environment in the U.K. and Brazil, as well as a short-term retailer disruption." He added: "As a result of the Toys "R" Us bankruptcy filing in the U.S. and Canada, there was a negative impact on our quarterly revenues and operating profit," Hasbro chairman and CEO Brian Goldner said in a statement regarding the latest results.
Unfortunately, sales weakness will persist through the fourth quarter. The company said it expects fourth-quarter revenue to rise about 4% to 7% above year-ago levels, equivalent to $1.7 billion to $1.74 billion, below the average analyst estimate of $1.82 billion, according to Thomson Reuters.
"We are well positioned for the holiday, including good quality inventory at Hasbro and at retail, backed by strong consumer momentum. We continue to work closely with Toys "R" Us as we head into the holiday period," Goldner added.
Toys "R" Us, the largest toy retail chain in the United States, filed for bankruptcy in September. The company noted, in its filing, "an increasingly challenging and rapidly changing retail marketplace worldwide.''  Brick and Mortar retailers have been struggling as consumers turn to e-commerce shopping.