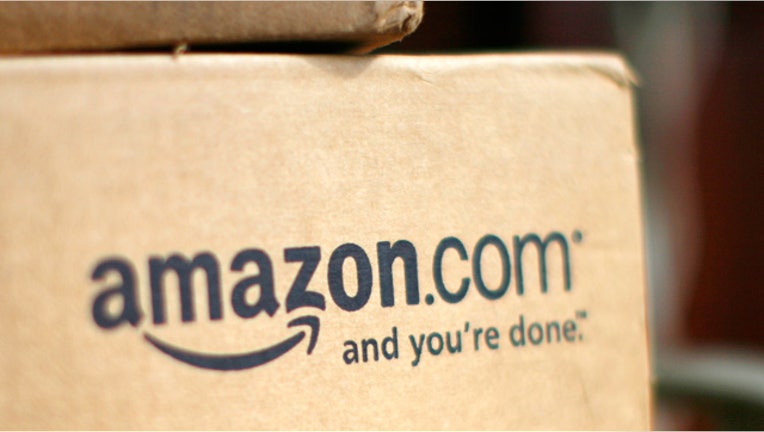 Amazon (NASDAQ:AMZN) reports earnings after the bell Thursday, with Wall Street forecasting revenue of $20.8 billion. Expect investors to be focused on topline growth and operating margins.
The twenty-year-old e-commerce company, which still struggles to maintain profitability, is focused more on future free cash flows than on current margins, says Robert Peck, analyst at SunTrust. CEO Jeff Bezos "would take a hit on expenses short-term if he thought it would maximize his cash flow."
One thing that Wall Street will be watching for is the performance of Amazon Web Services, the company's cloud platform, says Peck. The platform has seen a "big deceleration in growth and people are wondering if there is more pricing pressure there."
Investors will also be watching how Amazon performs globally, says Peck, particularly in India in China. "They've also been struggling with European and international growth for a few quarters now."
Another key source of revenue for the company is its Amazon Prime service. Subscribers can access music and video content as well as faster shipping. A grocery service called AmazonFresh is also available to members in select cities.
Amazon's first smartphone, known as the Fire Phone, debuted this summer with a lackluster response. This disappointment has already been built into the stock price, says Peck. "It is already well presumed in the marketplace that it hasn't been successful."
The company made headlines recently when it said that it plans to open up its first brick-and-mortar store in New York City. Expect to see more of these "showrooms", says Peck.  "As they go more and more towards same day delivery, they need to be able to have a place to store it." Peck expects these storage facilities to double as retail stores.
Google (NASDAQ:GOOGL) Executive Chairman Eric Schmidt recently made headlines when he told a crowd in Berlin that he views Amazon as their biggest competitor. "They are obviously more focused on the commerce side of the equation, but, at their roots, they are answering users' questions and searches, just as we are."
Chinese e-commerce giant Alibaba (NYSE:BABA) is also a competitor of Amazon, especially as it looks to gain traction outside of China. The company recently completed the largest IPO ever and listed in the United States.
Amazon shares are down 21% year-to-date and traded Thursday around $315 per share. The company has a market cap of $145 billion.