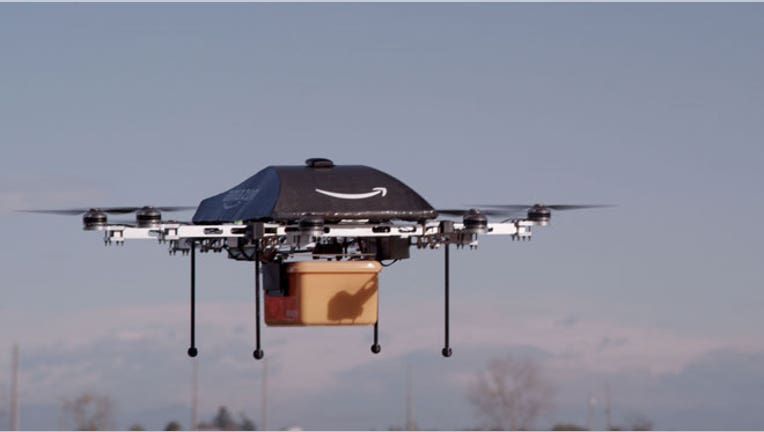 Amazon Inc. said Wednesday it made its first customer delivery by drone, putting the online retailer in the lead to use drones as a new delivery method.
The first customer, a British man near Cambridge in the U.K., last week ordered a Fire TV and a bag of popcorn, Amazon said. Amazon's drone took 13 minutes to deliver the 4.7 pound package to a two-story farmhouse after flying over the English countryside, Amazon showed in a video.
The delivery marks the start of operations for Amazon's drone program, which aims to get packages to customers in 30 minutes or less, after three years of skepticism and regulatory hurdles.
"First-ever #AmazonPrimeAir customer delivery is in the books," Amazon Chief Executive Jeff Bezos said in a tweet announcing the delivery.
Write to Georgia Wells at Georgia.Wells@wsj.com and Laura Stevens at laura.stevens@wsj.com