Amazon: Black Friday Sales of Kindle Quadrupled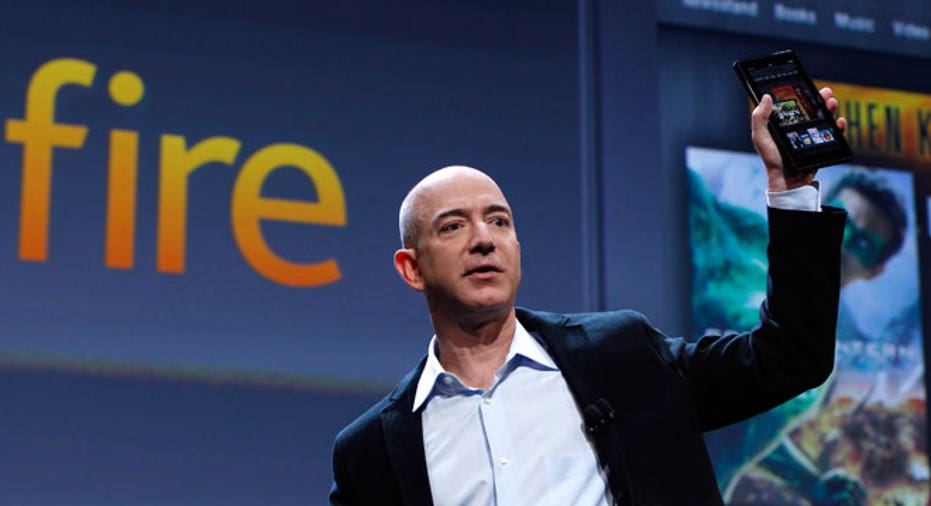 Online retailer Amazon.com (NASDAQ:AMZN) zoomed into the holiday-shopping season this year as sales of its Kindle e-reader surged fourfold on Black Friday.
The bullish news sent shares of the Seattle-based company soaring more than 5% in early trading on Monday.
According to Amazon.com, customers bought four times as many Kindle devices this Black Friday than last year. These devices include the $79 Kindle, $99 Kindle Touch, $149 Kindle Touch 3G and the new $199 Kindle Fire.
In fact, Amazon.com said the Kindle Fire -- which analysts say the company loses money on -- was its best-selling product across its entire site on Black Friday. The Fire is also its best-selling product on its site for eight-straight weeks since it debuted on September 28. Discount retailer Target (NYSE:TGT) said the Kindle Fire was its best-selling tablet in its stores on Black Friday.
"Black Friday was the best ever for the Kindle family -- customers purchased 4 times as many Kindle devices as they did last Black Friday -- and last year was a great year," Dave Limp, vice president of Amazon Kindle, said in a statement. "In addition, we're seeing a lot of customers buying multiple Kindles -- one for themselves and others as gifts -- we expect this trend to continue on Cyber Monday and through the holiday shopping season."
Despite the sluggish economy, Americans appear to have ramped up their spending this holiday weekend. The National Retail Federation said 226 million people hit the stores or shopped online over Black Friday weekend, up 6.6% from a year ago. The average shopper spent $398.62, up 9.1% from a year ago.
The upbeat data helped send the Dow Jones Industrial Average racing more than 300 points higher on Monday, which has been dubbed Cyber Monday because of all of the online deals companies traditionally offer as Americans return to work.
Shares of Amazon.com rallied 5.91% to $193.02 Monday morning, wiping out part of their four-week plunge of 16%.