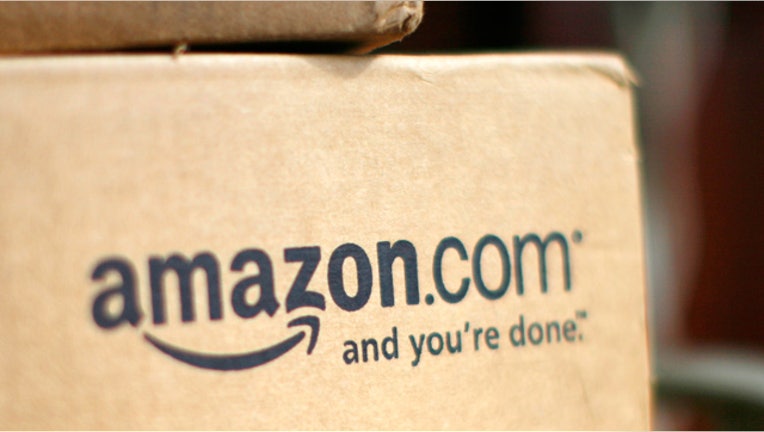 Amazon.com's (NASDAQ:AMZN) first-quarter financial results smashed expectations, as the company's Kindle devices grow in popularity with consumers, and the e-commerce giant reported strong revenue growth both at home and abroad.
In the first quarter, net income fell to $130 million, or 28 cents a share, from $201 million, or 44 cents a share, in the fiscal first quarter of last year.
Net sales rose 34% to $13.18 billion, up from year-ago revenue of $9.86 billion. The results blew away expectations, as the Street had predicted earnings of 7 cents a share on revenue of $12.9 billion, according to a poll by Thomson Reuters.
Worldwide media sales rose to $4.71 billion, up from $3.96 billion, as sales of electronics and other merchandise improved to $7.98 billion, compared with $5.59 billion in the first quarter of 2011. Sales in North America rose to $7.43 billion, up from $5.47 billion last year, and international sales surged to $5.76 billion from $4.39 billion.
Earlier Thursday, it was reported that the company's popular Kindle Fire tablet, which was released in November, has quickly found favor with fans of Google's Android software.  The device nearly doubled its market share among Android-based tablets to 54.4% in February, up from 29.4% in December, according to comScore. Samsung's Galaxy tab ranked as the second-most popular Android-based tablet in February, with 15.4% of the market, comScore said.
The company's strategy of subsidizing the cost of the Kindle device, in order to build out a base of users that will consume media from Amazon, seems to be paying off, said Rob Enderle, principal analyst at the Enderle group in an interview with FOX Business.
"Looking across the company, many of their top-selling titles are exclusive to the Kindle, which gives them a significant competitive advantage," Enderle said.
Indeed, Amazon.com CEO Jeff Bezos boasted of that competitive advantage, stating that the Kindle Store now has more than 130,000 exclusive new in-copyright books, in a release issued with the results.
"In fact, 16 of our top 100 bestselling titles are exclusive to our store," Bezos said. "If you're an Amazon Prime member, you don't even need to buy these titles -- you can borrow them for free -- with no due dates -- from our revolutionary Kindle Owners' Lending Library."
The Seattle-based e-tailer forecast second-quarter operating earnings ranging between a loss of $260 million and a profit of $40 million.  Sales are expected to come in between $11.9 billion and $13.3 billion, bracketing expectations for second-quarter revenue of $12.82 billion.
Shares of Amazon rose just shy of 1% ahead of the market's close on Thursday. The stock soared $22 a share, or 11.23%, in after-hours trading on the strength of results.  Year-to-date, the stock is up 13.22%.