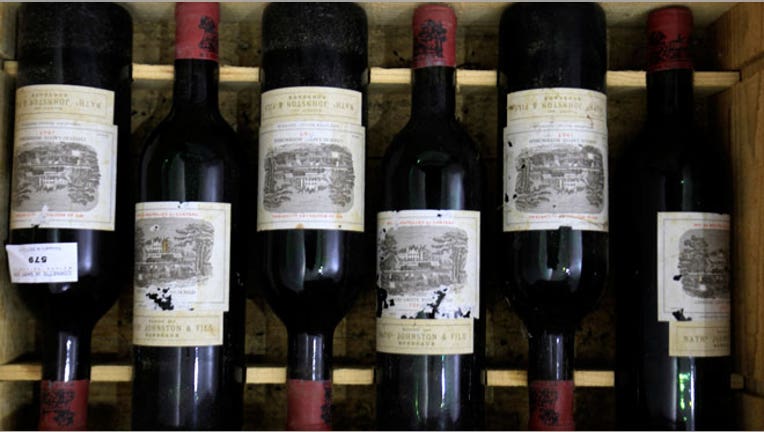 When it comes to growing your investment portfolio, you have options outside of Wall Street.
"There's a huge structural change in the way many investors invest their money," says Scott Crowe, manager of the Resource Real Estate Diversified Income Fund (RREDX). "What we've learned over the last couple of market cycles is that things don't always go up and if you own 10 mutual funds it doesn't mean you are sufficiently diversified."
While experts say stocks and bonds are still the most advantageous way to grow an investment portfolio, there are a growing number of diversification options.
From investing in real estate to tax advantaged investments, there's a host of ways to make money not a stock exchange.
Robert Luna, chief executive and chief information officer at Surevest Wealth Management, says it can make sense for someone with $1 million to $10 million in investible assets to invest in things like a closely-held business or a real estate property.
Luna says those looking to invest in wine or art should have at least $10 million to play with. "Most people don't have the type of liquidity to withstand the type of volatility."
He adds that you can also invest in an alternative investment fund, which has a lower enter point,  that invests in wine and/or art has a lower entry point.
The housing crisis might still be fresh in our memories, but Dean Anastos, founder of Apollo Financial Group, says it's still a viable alternative investment
"No area was hit harder by the recession than real estate. Since then, however, the getting has been good for prospective buyers looking for a profit," he says.
"Ultimately, it depends on the area, the loan and how long you may be looking to live on the property – or, if you want to rent a property out, that continues to be very lucrative today."
When it comes to investing in real estate, investors have a few choices. They can buy distressed properties, fix them up and either sell them or rent them.
They can also invest in funds or companies that are involved in both residential and commercial real estate. Crowe of the Resource Real Estate Diversified Income Fund, for example has his fund focused on a range of private and public real estate investments including non-traded real estate investment trusts or REITS.
REITS are a security that invests in real estate directly, either through properties or mortgages.
"More and more alternative investment vehicles are coming to the market that are targeting mainstream investors," says Crowe.
Investors also have Master Limited Partnerships (MLPS) as an alternative investment. MLPs are publicly-traded securities that engage in certain businesses such as petroleum and natural gas transportation. While there is still risk in MLPs, Luna says they are an attractive alternative to bonds, which face declining prices as interest rates increase.
For investors who are new to the world of alternative investing, experts say to start slow and choose an electronic traded fund (ETF) or mutual fund to get started.
They also warn against moving all of your money into alternatives from stocks and bonds because diversification is always the name of the game.
"Pick one: ETF or buy one gold bar," says Luna. "A mutual fund that is looking to derive a return other than from stocks and bonds is a good place to look. If all else fails, cash isn't a bad alternative."