Alphabet, Google Parent Company, Posts Third-Quarter Beat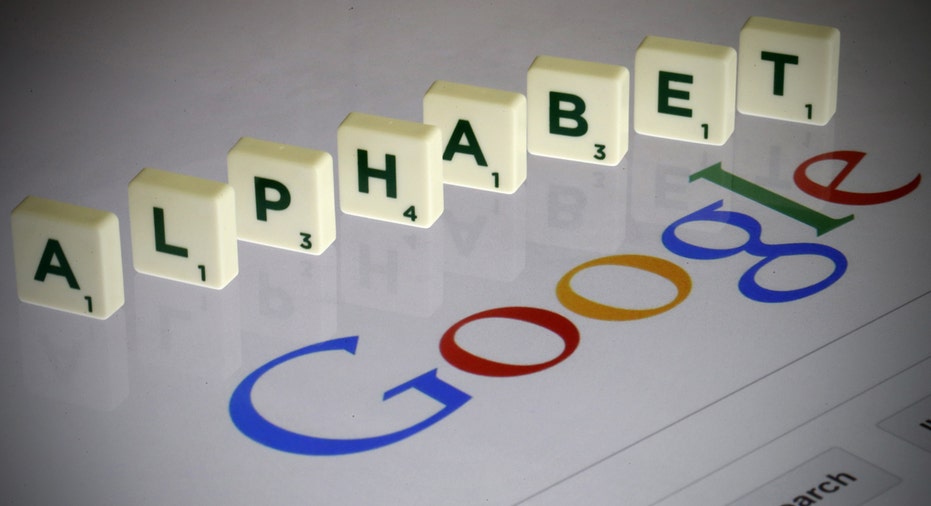 Alphabet Inc. said reported gains in revenue and profit on Thursday as the recently reorganized Google grappled with the shift to mobile computing, grew its YouTube video business and tried to keep a lid on expenses.
Third-quarter net income totaled $3.98 billion, or $5.73 a share, compared with $2.74 billion, or $3.98 a share, a year earlier. Revenue rose 13% to $18.68 billion.
Excluding certain expenses, Alphabet said it would have earned $7.35 per share. Analysts had expected the company to earn $7.20 on that basis, according to Thomson Reuters. A year earlier, the company earned $6.25 a share on the same basis.
Excluding money Google pays to other companies including Apple Inc. for sending it search traffic, Alphabet's revenue was $15.1 billion. On that basis, Wall Street was looking for net revenue of $15.04 billion, according to RBC Capital Markets.
As the world's largest digital-advertising company, Alphabet's Google business is benefiting from surging online activity. The Interactive Advertising Bureau said Wednesday that U.S. online-ad revenue rose 19% in the first half of the year. Search advertising accounts for the largest portion of this revenue, and Google's dominant search engine helps the company scoop up the lion's share.
However, the shift to mobile devices has whittled away some of Google's dominance and given Facebook Inc. and other rivals, which offer ads more suited to smartphones, a chance to catch up.
Consumers are less likely to click on ads or make purchases on smartphones, depressing Google's ad prices. Google is fighting the trend with mobile-friendly ad formats and tools for marketers. In July, Google launched app-install ads for its Google Play app store, getting in on a lucrative and fast-growing corner of the mobile ad market dominated by Facebook.
Google began showing more ads with free search results on phones in July, which increased the number of clicks on those ads. Marketers pay Google for those clicks, so the change likely boosted ad revenue.
Operating expenses, other than the cost of revenue, rose to $6.93 billion from $6.1 billion. That was 37% of revenue, the company said, the same as a year ago.
New Chief Financial Officer Ruth Porat has been trying to control expenses, while not chocking off growth opportunities. She said earlier this year that she has been asking Google team leaders to check if existing employees and other resources can be used in different ways before asking for new hires and other extra resources.
In August, Google restructured itself recently into the Alphabet holding company. The move separated its main online businesses like search, YouTube and Android from more speculative, longer-term businesses such as connected-home unit Nest, Internet service provider Fiber and healthcare research firm Google Life Sciences.
Chief Executive Larry Page hopes the changes free up Google executives to focus on growing the core operations more efficiently with fewer distractions, while giving leaders of the newer businesses freedom to pursue opportunities without worrying how they affect the rest of the company.
The reorganization vaulted Sundar Pichai to the CEO spot at the Google unit. He was expected to address investors later Thursday.
By Alistair Barr