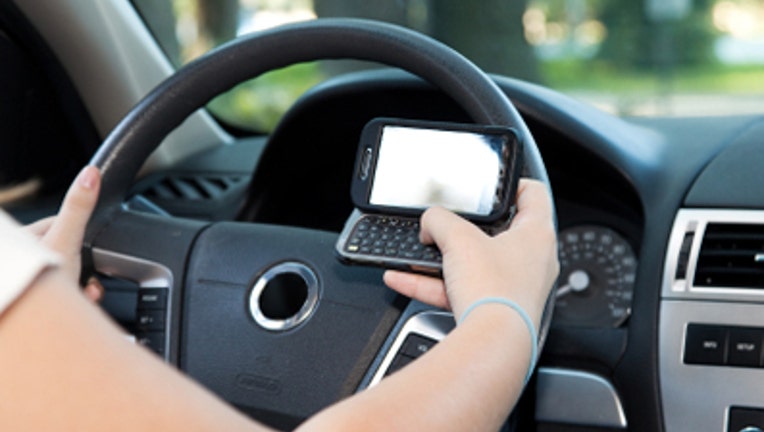 It's the law as of July 1. Hawaii Gov. Neil Abercrombie has signed Act 74, officially banning texting while driving and handheld cellphone use.
Hawaii is the 40th state to ban texting, and it is just the 11th state to ban handheld phone use for all drivers. Drivers under 18 can use no wireless device of any kind, whether handheld or not.
The law is winning praise from safety advocates such as the Governor's Highway Safety Association (GHSA) and AAA.
Keep your eyes and mind on the road - and hands on the wheel
The GHSA points out that Hawaii's law is tougher than those in most other states.  The language is quite specific, spelling out clearly what devices are affected, what activities are prohibited and what exceptions are allowable.
The new law defines a mobile electronic device as: a cellular phone, text messaging device, paging device, personal digital assistant, laptop computer, video game, or digital photographic device.  It prohibits texting, instant messaging, gaming and emailing while operating a vehicle.
Use of a mobile device is defined as holding it.  This does allow some leeway for the use of a hands-free device, but only if you're over 18.  Drivers under the age of 18 aren't even allowed to use a hands-free mobile electronic device while operating a car, except in an emergency situation (to call 911).
The law doesn't include audio equipment or any equipment installed in a motor vehicle for the purpose of providing navigation, emergency assistance to the operator of the motor vehicle, or video entertainment to the passengers in the rear seats of the motor vehicle.   This means it's still legal to play DVDs for the kids in the back while stuck in an infamous Honolulu traffic jam.
Fines, but is that enough?
The new law replaces a collection of distracted-driving ordinances and regulations in each Hawaii county, which was confusing for both motorists and police alike.
Police are ready and willing to write tickets.  The Big Island police department has reportedly written nearly 1,000 mobile device citations since the beginning of this year -- and that was when it was just a county cellphone ban.
The new law puts in place fines of $100 to $200 for a first offense and can increase to as much as $500 for subsequent offenses.   Fines are doubled for motorists daft enough to use their mobile device in a school zone or construction area.
Hawaii doesn't use a points system, so no points are assessed for distracted driving. The law notes that the offense isn't deemed to be a traffic infraction. It appears drivers may get away with just a fine rather than a black mark on their driving record.
That makes the likelihood of an auto insurance rate increase low. A car insurance company would need to know about the distracted driving ticket to rate a driver on it.
Some other states list texting citations as a moving violation that goes on a driver's motor vehicle record; Connecticut is proposing to do so. That actually hurts the distracted driver's wallet more since the texting ticket could lead to a surcharge that stays for at least three years.
We think that's a good idea.
Oh, and buckle up
Abercrombie also signed an "all riders" seat belt law requiring all front and back seat passengers be restrained by a seat belt or child passenger restraint while the motor vehicle is being operated upon any public highway in Hawaii.
So, regardless of age or where one is sitting, all drivers and passengers in a vehicle must buckle up or face a fine of around $100.
The original article can be found at CarInsurance.com:Aloha! Put down your phone and enjoy the scenery