Allstate Braces for Highest Disaster Bill Since Katrina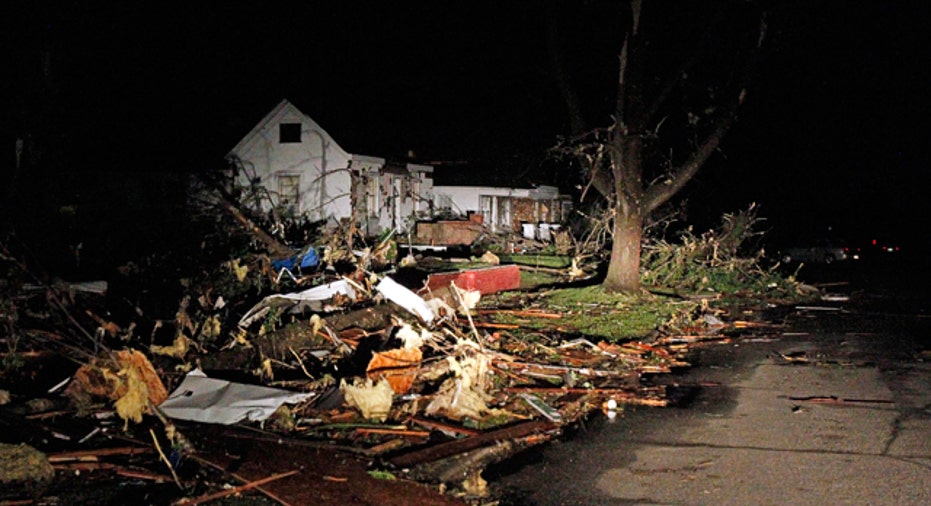 Allstate (NYSE:ALL) warned its expects to incur about $600 million in pretax losses from seven disasters last month, putting the insurer on pace for its highest quarterly catastrophe bill since Hurricane Katrina slammed New Orleans in 2005.
Allstates losses stem from a rash of nasty tornadoes that struck a number of states, highlighted by especially deadly storms in Alabama and Missouri.
Risk modeling firm AIR Worldwide has warned the severe weather in May would cause insured losses of $4 billion to $7 billion.
When the May losses are combined with the previous month, Allstate has suffered $2 billion of pretax catastrophe losses -- the highest quarterly amount since reporting $4.71 billion in costs in the third quarter of 2005 when Hurricanes Katrina and Rita hit the U.S.
Last week rival Travelers (NYSE:TRV) said it sees after-tax losses of about $1 billion for the April and May, forcing the insurer to cut back on stock buybacks.
Allstate, which is the largest publicly held U.S. personal lines insurer, previously said it would release month and quarter-to-date catastrophe losses when a monthly estimate exceeds $150 million.
Shares of Allstate, which were inactive ahead of Thursdays open, have slumped 7.5% year-to-date.