Allergan Reaches Truce on Special Shareholder Meeting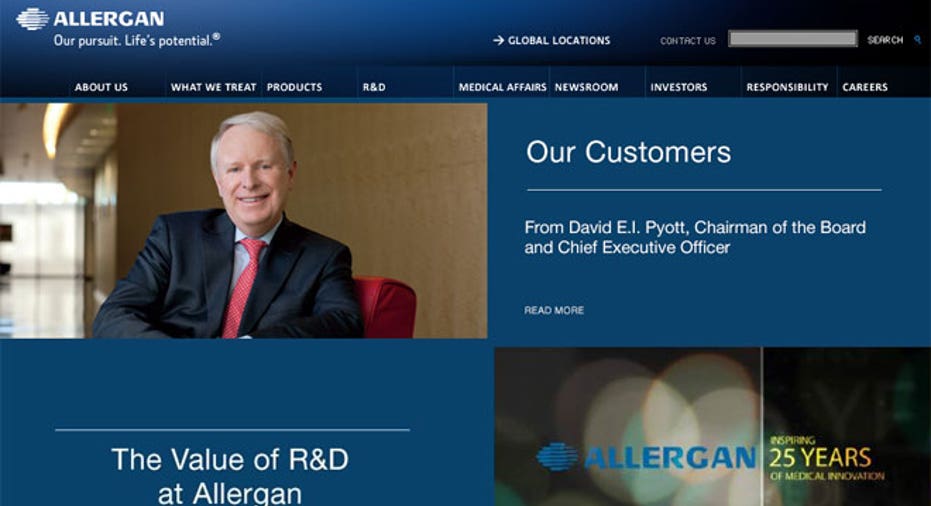 Allergan Inc (NYSE:AGN) and its suitors Pershing Square Capital Management and Valeant Pharmaceuticals Inc settled their pending litigation before the Delaware Court of Chancery and agreed to hold a special shareholder meeting on the originally scheduled date, Dec. 18.
Billionaire William Ackman's Pershing Square and Canada's Valeant sued the maker of Botox anti-wrinkle treatment last month, alleging that Allergan was trying to avoid a special meeting to give it time to find an alternative deal. Allergan subsequently set the meeting for Dec. 18.
Pershing Square, Allergan's largest shareholder with a 9.72 percent stake, and Valeant made a hostile offer for Allergan in April. Since then, Allergan has been fighting for investor support for its own stand-alone plan that includes cost cuts and making an acquisition of its own.
To force the company to the table, Ackman has been pushing for a special meeting where he hopes to replace most board members with his own nominees, who he expects will be more receptive to Valeant's bid.
Allergan said late Monday it continues to believe that Valeant's unsolicited exchange offer is "grossly inadequate" and urged shareholders to reject the offer.
Allergan's shareholders of record Oct. 30 will be entitled to receive notice of and vote at the Dec. 18 meeting.
Allergan is pursuing an existing litigation in California but will no longer seek the invalidation of any special meeting requests or seek to postpone or cancel the meeting, Pershing Square said early Tuesday.
In August, Allergan filed a civil lawsuit in California, accusing Valeant Pharmaceuticals and Ackman of violating securities laws by using insider information as they prepared a takeover bid for the drug company.
"Valeant and Pershing Square believe that Allergan's claims and request for relief in the California litigation are entirely without merit and will ultimately be rejected," Pershing Square said in a statement.