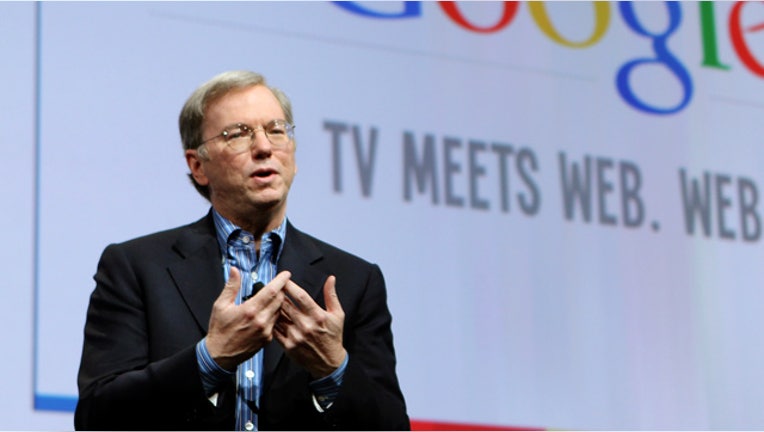 The who's who of the technology industry has descended upon Palos Ranchos Verdes, Calif., for an intimate, yet intimidating, gathering of tech elites.
Companies including Facebook, Groupon, Twitter, Disney (NYSE:DIS) and News Corporation (NADAQ:NWSA) are in attendance. The big expectation is for an announcement from Microsoft (NASDAQ:MSFT) about a tablet OS and a picture-sharing service from Twitter. But news is already brewing here with Nokia (NYSE:NOK) shooting down rumors of a potential Microsoft buyout of its devices business for $19 billion, with Nokia telling FOX Business "it's a baseless rumor."
Eric Schmidt of Google (NASDAQ:GOOG) kicked off the event Tuesday night showcasing a live demo of Google Wallet, which it unveiled last week. The application turns users phones into a credit card and is currently in test mode in parts of the country. During a Q&A session, Schmidt talked issues of privacy and about the new elite guard in Silicon Valley that he calls "The Gang of Four," which includes Google, Apple, Facebook and Amazon (NASDAQ:AMZN).
Zappos CEO Tony Hsieh joined us for a chat and stressed the importance of customer service in this challenging environment. Hsieh said loyalty is the key to getting customers to come back and purchase more, and that the companys free two-way shipping creates that loyalty. He also said Zappos, which was purchased by Amazon.com in June 2009, doesn't have to market or advertise as much because of its shipping offer, even in the face of higher commodity costs that have been pinching many businesses bottom lines.
Hsieh also detailed Zappo's plans to move into the clothing arena and said the loyalty he has created in the shoe business will cross over to the more challenging world of cloth selling.
Jonathan Miller, chief digital officer of News Corp, which is the parent company of the FOX Business Network, hopped off stage at the general session of the conference to speak to me exclusively about company initiatives including The Daily, Hulu and MySpace. He even spoke about Hulus competitors, like Reed Hastings' Netflix (NASDAQ:NFLX), and where he sees the sector going.
Click here for full coverage of the All Things Digital conference