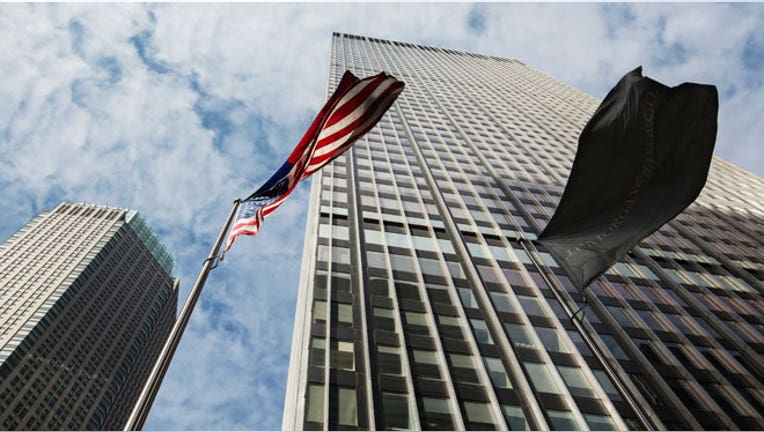 The largest U.S. banks are strong enough to keep lending during a severe recession, the Federal Reserve said Thursday, a sign that many banks will soon get permission to return profits to investors by raising dividends or buying back shares.
The Fed's annual "stress test" of banks' financial health found all 31 of the biggest U.S. banks had enough capital to continue lending during a hypothetical economic shock where corporate debt markets deteriorate, unemployment hits 10% and housing and stock prices plunge. The exams are designed to ensure large banks can withstand severe losses during times of market turmoil without a taxpayer bailout.
It was the first time since the tests began in 2009 that all banks maintained capital levels above what the Fed views as a minimum allowance. The banks will need to maintain those minimum capital levels to pass the second round of stress tests on Wednesday, which will determine whether a firm can return money to shareholders. Two banks, Goldman Sachs Group Inc. and Zions Bancorp, had certain capital ratios that came close to the Fed's minimum, which could limit shareholder payouts.
The overall results buttress regulators' view that the financial system is safer than before the Great Recession, in large part because of loss-absorbing capital built up for the annual stress test exercise. The Fed said the 31 banks' aggregate Tier 1 common capital ratio, which shows high-quality capital as a percentage of risk-weighted assets, dropped as low as 8.2% under the stressful scenario, well above the 5.5% level measured in early 2009 and the 5% level the Fed considers a minimum allowance.
"Higher capital levels at large banks increase the resiliency of our financial system," Federal Reserve Governor Daniel Tarullo said in a statement.
The results could bolster big banks' push to return more of their income to restless shareholders after years of conservative payouts. The Fed will announce on Wednesday whether banks "pass" or "fail" the second round of stress tests and can return their requested amounts of capital to shareholders.
The Fed has loosened its hold on capital payouts somewhat but they are still below precrisis levels. The payments of common-share dividends at U.S.-owned banks in the stress test process rose to $25 billion last year, according to data from Thomson Reuters, from a low of $6.6 billion in 2010, when the banks were most severely constrained. In 2007, those payouts totaled $44 billion. Citigroup, Inc., which failed the tests last year and in 2012, hasn't been permitted to boost its dividend since being bailed out during the financial crisis.
Strong capital levels don't guarantee banks will get a green-light to make payouts. As banks have boosted their ability to absorb severe losses, the Fed has increasingly shifted its focus toward banks' culture, governance, and ability to assess internal and external risks. Those "qualitative" factors are now playing a leading role in the Fed's decision about whether to approve or reject banks' requests to pay out billions of dollars in dividends and share buybacks.
Last year the Fed rejected Citigroup, and the U.S. units of HSBC Holdings PLC, Banco Santander SA and Royal Bank of Scotland Group PLC for problems related to their ability to measure and predict risks. The U.S. units of Deutsche Bank AG, which is taking the test for the first time this year, and Santander are expected to fail next week due to "qualitative" factors, according to people familiar with the matter.
Thursday's test results don't take into account banks' requests to return more capital to shareholders in 2015 and beyond, instead assuming that the banks maintain existing payout levels. Next week's results will incorporate banks' plans to pay dividends or purchase shares, moves that will likely lower their capital ratios below Thursday's results. That could prove problematic for banks whose capital ratios came close to the Fed's minimum allowance on Thursday, since a payout could further deplete that capital buffer. Goldman Sachs and Zions both had certain capital ratios close to the Fed's minimum. The Fed looks at different measurements of capital at each bank, including comparing capital levels against a bank's total assets and against assets weighted by risk.
Banks will be told privately by the Fed on Thursday whether their capital plans would put them below the Fed's minimum threshold in next week's tests, kicking off a week of jockeying among some banks. Any firm in that situation will have a one-time shot at changing their request for dividends or buybacks. Last year, Bank of America Corp. and Goldman told the Fed they wanted to scale back their payout plans after seeing that their leverage ratio, a measure of equity as a percentage of total assets, had fallen below the Fed's minimum allowance. Both firms would have failed the test without making an adjustment.