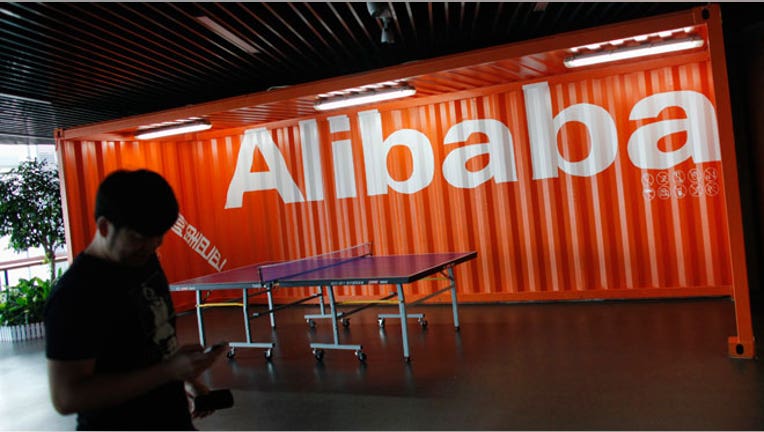 When Alibaba prices its IPO after the market closes on Thursday and begins trading on the New York Stock Exchange Friday under the symbol BABA, it will raise at least $21 billion -- making it the biggest public offering in U.S. history. It might even break the world record if underwriters exercise their over-allotment option.
So what? That's just a big number and, when it comes to investing, bigger isn't necessarily better. Besides, most Americans don't know Alibaba from Adam. Maybe the e-commerce giant is a big deal in China but what's that got to do with the price of tea in Chicago? Americans shop at Amazon (NASDAQ:AMZN) and eBay (NASDAQ:EBAY).
As a veteran of the tech industry who has been involved in a number of IPOs and someone who has dabbled in a stock or two thousand over the years, let me give you my perspective on Alibaba and why, if it doesn't matter to you today, it should because, sooner or later, it will.
The most profitable and scalable business model on Earth
While Alibaba's online marketplaces -- consumer-to-consumer site Taobao and business-to-consumer marketplace Tmall -- have been compared to Amazon and eBay, and shopping search engine eTao and third-party payment platform Alipay sound a lot like Google (NASDAQ:GOOGL) and PayPal, that's where the similarities end.
Alibaba's sites moved a whopping $248 billion in merchandise last year -- more than twice that of Amazon --, unlike the Seattle-based company. But Alibaba does not actually inventory or sell goods. It operates only as a middleman, collecting annual fees and commissions from larger merchants and advertising fees from small businesses that want to stand out.
As a result its profits are enormous. The company earned $2.9 billion on revenues of $6.5 billion for the last nine months of 2013. That's a net profit margin of 45% -- far higher than America's highest performing technology companies, including Microsoft (NASDAQ:MSFT), Apple (NASDAQ:AAPL), Google and Facebook (NASDAQ:FB).
I have no doubt that it can continue to scale domestically at or near those margin levels, but if it can do so internationally as well, it could represent the most profitable and scalable business models of any large cap tech company on Earth.
Today China, tomorrow the world
Alibaba Group may be based in Hangzhou, China, but it has a global pedigree and global aspirations. Its first major investor was Softbank founder Masayoshi Son, now the richest man in Japan and a close friend of Alibaba founder and chairman Jack Ma who just so happens to be the richest man in China. Coincidence? I don't think so.
Son -- an early investor in E-Trade and Yahoo (NASDAQ:YHOO) -- became chairman of Sprint when Softbank bought 70% of the troubled U.S. telecom company in 2013. Yahoo, in turn, invested $1 billion in Alibaba, representing perhaps the only bright spot in the troubled Internet portal's business.
Since 2013 Alibaba has invested nearly $1 billion in a host of U.S. startups including Uber, Lyft, ShopRunner, Fanatics, Tango, Kabam, Quixey and Peel. And during the Asian segment of Alibaba's pre-IPO roadshow, Ma said the company plans to expand aggressively in the U.S. and Europe. Look out Amazon and eBay.
Fear and loathing over Chinese government manipulation and corporate governance concerns are greatly exaggerated
Yes, Alibaba is subject to Chinese government regulation and corruption. Sure, it has a novel corporate governance structure. But there are two simple reasons why all the fear-mongering you may have read about is much ado about nothing.
China has learned well from the mistakes of the Soviet Union: Beijing is not about to let its politics get in the way of its economy. Its not going to mess with the goose that lays its golden eggs, namely a booming tech industry and a growing entrepreneurial culture behind the likes of Tencent, Baidu, Netease, Sohu, Huawei, UT Starcom and of course, Alibaba.
China knows which side its bread is buttered on. Besides, the United States is not by any means the corporate-friendly place it once was. Onerous federal regulations and taxes are why companies are moving and parking their wealth offshore. That ship sailed long ago.
As for Alibaba's corporate governance structure, one way to look at it is that it's different and scary. Another way to look at it is that it offers a new type of leadership culture that's more entrepreneurial, dynamic and transparent than any big company in Silicon Valley.
While modern technology companies like Google and Facebook have concentrated voting power and decision-making with a handful of executives via dual-class ownership structures, Alibaba went in the opposite direction.
Alibaba Group is actually structured as a dynamic partnership designed to drive collaboration, diminish bureaucracy and hierarchy, and promote alignment and accountability for the long-term health and profit growth of the company, its marketplaces and its ecosystem.
This, in my professional opinion, represents a superior corporate governance structure relative to large American counterparts.
Should you buy into the IPO hype?
I've never been a fan of buying into IPO hype and Alibaba is no exception. The stock will still be there in a few weeks; there's simply no point in taking unnecessary risk. But when Alibaba lists, I believe its business model, profit margins, growth potential and leadership represent a superior long-term value proposition among big cap stocks.