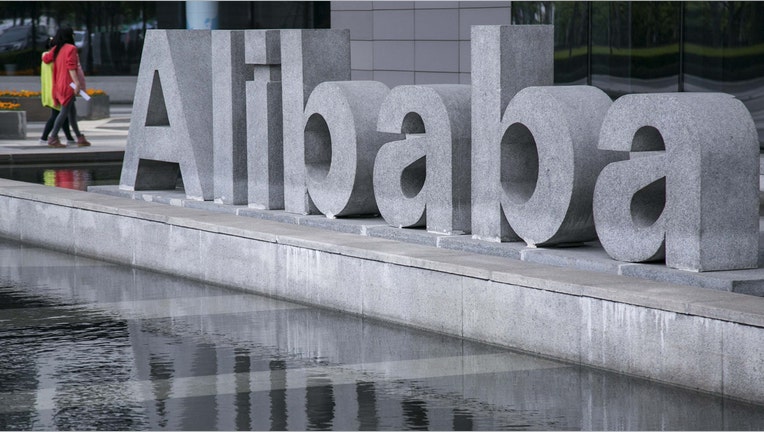 Alibaba Group Holding reported blockbuster sales for Singles' Day, further highlighting the resilience of the Chinese consumer despite a flagging economy.
The Chinese e-commerce giant said that by the end of Wednesday, sales on its platforms for China's Singles' Day hit 91.2 billion yuan ($14.3 billion). Earlier in the day, Alibaba exceeded last year's 24-hour total of $9.3 billion in just over half the time.
The total transactions recorded--measured by gross merchandise value, or GMV--exceeded analysts' expectations that the total GMV for the day would be some $13 billion.
Sales surged in the early hours of the morning. Alibaba said that, just in the first 90 minutes, $5 billion of GMV was settled through its payment affiliate Alipay on the company's Chinese and international shopping marketplaces.
"It's definitely exceeding what most people were expecting," said Daiwa Capital Markets analyst John Choi. "At least on the current runway, it seems to be very positive."
This year, Alibaba has made globalization a major theme for the shopping festival and emphasized its ambitions of making this an international sales event. The company demonstrated this ambition with a star-studded gala event launching Singles' Day Tuesday night. The variety show featured a performances by Asian and Chinese celebrities and appearances by Hollywood stars such as Daniel Craig.
Many international brands were participating in this year's sale, including cosmetics giant Estée Lauder, Spanish clothing store Zara, British luxury-goods company Burberry and Japanese apparel chain Uniqlo. In Australia, a brand of baby formula was flying off shelves because of demand from China.
This year's annual sale was being closely watched, in part for signs of an impact from decelerating growth in the world's second-largest economy. In October, China reported that the economy in the third quarter sputtered to its slowest pace since the global financial crisis.
But consumption for now appears to be faring better than the economy's traditional manufacturing and construction sectors. On Wednesday, China reported that retail sales rose a better-than-expected 11% in October, higher than September's 10.9% growth.
Even amid a slowdown, a day of steep discounts might be the perfect spending trigger for any pent-up demand, Daiwa's Mr. Choi said. "It's a day of discounts, so people, regardless of the economic slowdown, will want to go out and look for bargains," he said.
Helping boost Alibaba's overall transaction value were a few weeks of pre-sales promotions, which gave shoppers the ability to place deposits on some items ahead of the actual sales day and complete the transactions on Wednesday itself. Such moves raise questions about the extent to which the promotions are aimed at making Alibaba's single-day GMV total appear larger. Alibaba has said the promotions help vendors make sales, not boost numbers, and allow merchants to gauge demand and prepare for prompt delivery.
This year, Alibaba's $4.5 billion investment in Suning Commerce Group, an electronics retailer, will give the e-commerce company a new avenue for boosting sales that it didn't have before.
An Alibaba spokesman said that in some Suning stores, electronic screens have been installed to allow customers to make purchases through Suning's Tmall store. Transactions made in that manner will count toward Alibaba's Singles' Day GMV, he said.
Alibaba's main Chinese rival, e-commerce company JD.com Inc., said it recorded more than 10 million orders, a nearly twofold increase from the same period in 2014. It said that by noon it had exceeded last year's order volume for the whole day. Unlike Alibaba, JD.com doesn't release figures for the total value of merchandise sold on its shopping site on Singles' Day.
Another closely watched metric is the proportion of transactions that are being made on mobile devices--a measure of how well the e-commerce companies are adapting to users' shift to smartphones and tablets. Alibaba said earlier Wednesday that mobile transactions made up 72% of its total sales, compared with 43% of transactions last year. Similarly, JD.com said more than 70% of orders were made on mobile devices.
The sale appears to be exerting an impact on the supply elsewhere of at least one popular item in China: baby formula.
Baby formula maker Bellamy's Australia Ltd. apologized to its Australian customers for a shortage of its products. In messages to consumers on its official Facebook account, the company said demand for its products in China ahead of Singles Day had curbed stocks on Australian shelves. "It's a fact that our brand is also very popular in China, particularly leading up to 'Singles Day'," the company said.
"As a result some people like to buy our product here from Australian retailers and on-sell it to China," Bellamy's said. "We do not condone this activity but we have no control over what happens to our stock once we have delivered it to our retailers."
Write to Gillian Wong at gillian.wong@wsj.com