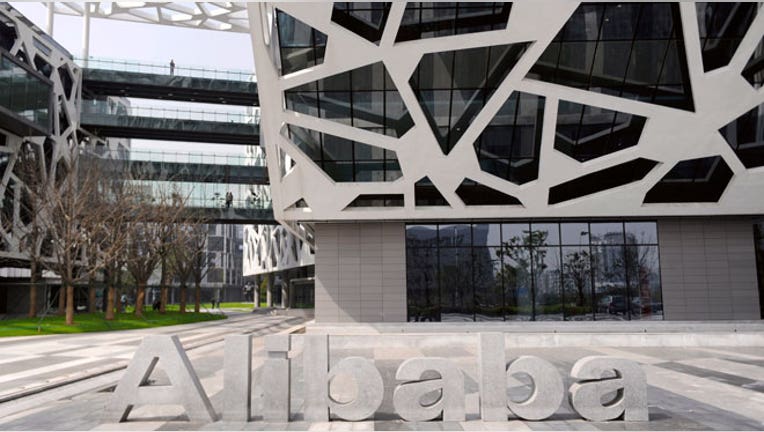 China's Alibaba Group Holding Ltd, the world's biggest e-commerce company, will launch a fund that allows customers to invest in entertainment products, the company said on Wednesday, as it expands its financial services platform.
The product, called "Yu Le Bao" or "entertainment treasure" in English, lets people deposit a minimum of 100 yuan ($16.12) using their smartphones. The funds will then be invested in film, television programme and online game projects through insurance and wealth management products offered by Guohua Life, a Shanghai-based life insurance company.
The move comes however, as China's banks and regulators move to impose limits and rules on the country's emerging Internet finance sector, which could constrain the sector's growth.
Alibaba kickstarted the trend, which has seen rivals like China's dominant social networking company Tencent Holdings Ltd and Baidu Inc, the country's biggest search engine, follow suit.
The clash between entrenched interests in China's traditional finance sector and its Internet companies has escalated in recent weeks, with banks imposing limits on how much money their customers can transfer to online finance services and the authorities looking into potentially stringent regulations.
"Yu Le Bao aims to provide a grassroots investment platform to bring the public closer to the cultural industry," said Liu Chunning, president of Alibaba's digital entertainment business group.
Yu Le Bao has a forecast annualised interest rate of 7 percent, more than twice the capped 3.3 percent rate that traditional banks can offer depositors.
Customers who invest in Yu Le Bao can also meet the actors of the films and shows in which they invest and decide who directs and who will act as the leading man and lady, according to Yu Le Bao's microblog.
Alibaba's financial services affiliate, the Small and Micro Financial Services Group, which controls its online payment arm Alipay, launched the Yu'e Bao, or "leftover treasure", wealth management platform in June.
Yu'e Bao's money market fund has since attracted 500 billion yuan ($80.61 billion) in assets under management, making it one of the world's biggest money market funds.
Chinese Internet companies' move into financial services has drawn the ire of banks, particularly the internet companies' wealth management products like Yu'e Bao, which have taken the Chinese public by storm. Analysts say are contributing to interest rate liberalisation in China.
Banks, including Industrial and Commercial Bank of China Ltd (ICBC), Bank of China Ltd, Agricultural Bank of China Ltd and China Construction Bank Corp , have restricted how much their customers can spend on Alibaba's and Tencent's online payment services. On Tuesday, ICBC, China's biggest lender, said it will restrict trade with Alibaba's online payment arm to one branch.
Much of the concern about online finance, according to regulators such as the People's Bank of China (PBOC) and commercial banks, revolves around the security of payments made by virtual credit cards and smartphones and risks relating to money laundering and customer information security.
Last week Alibaba's online payment arm Alipay and Tencent said they would work with regulators to help draw up new rules for Internet banking. Earlier this month Chief Executive Robin Li said online finance required greater regulation.
Alibaba and Tencent, which is roughly one-third owned by South African publisher Naspers Ltd, said this month they were also applying for licences from the bank regulator to participate in a trial plan for privately-owned banks.