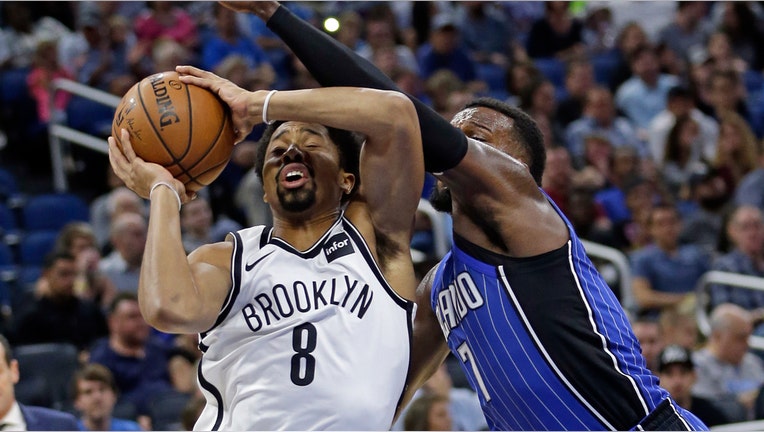 Joseph Tsai, co-founder of Chinese commerce giant Alibaba, has reached an agreement in principle to purchase a 49% minority stake in the Brooklyn Nets at an NBA-record franchise valuation, a source familiar with the situation confirmed to FOX Business on Friday.
The agreement is based on a $2.3 billion valuation of the Nets franchise, the source said. Restaurant and casino magnate Tilman Fertitta bought the Houston Rockets for a record $2.2 billion in a deal that was finalized earlier this month. ESPN was first to report the Nets sale.
Under the deal's terms, Tsai has an option to purchase a controlling interest in the franchise from its current owner, Russian billionaire Mikhail Prokhorov, in 2021, ESPN reported, citing league sources. The agreement will purportedly move forward with the "presumption" that Prokhorov will sell his remaining stake to Tsai at that time, though Prokhorov and his team will retain control of basketball and business operations until the majority stake is sold, according to the ESPN report.
Prokhorov will remain owner of the Barclays Center, the Nets' home since the franchise moved to Brooklyn, though the Nets are expected to continue to play at the facility. Representatives for the NBA and the Nets declined to comment on the situation.
Tsai, 53, currently serves as executive vice chairman of Alibaba Group, the ecommerce giant that posted $23 billion in revenue in its most recent fiscal year. Tsai has a personal net worth estimated at $9.1 billion, according to Forbes.