Alex Vega's Custom Cars Are a Big Hit at Spring Training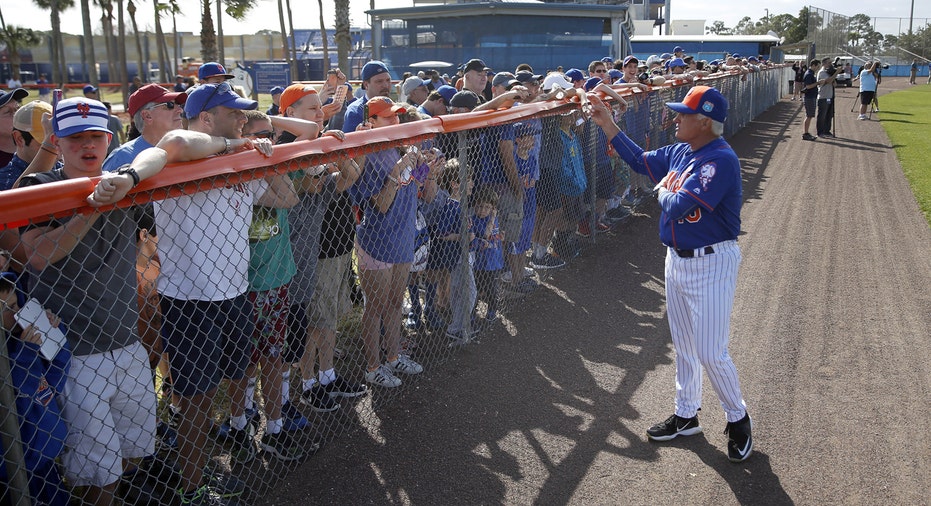 New York Mets slugger Yoenis Cespedes was the talk of spring training on Tuesday after arriving with a head-turning set of wheels, one of the latest creations from baseball's go-to custom car guru, Alex Vega.
Vega, owner of Miami-based The Auto Firm, has made eight cars for Cespedes and countless more for other star athletes including MLB players Juan Uribe and Pablo Sandoval. Cespedes drove to the Mets' spring training home in Port St. Lucie, Fla., in a tricked-out Polaris (NYSE:PII) Slingshot days after showing off a custom Ford (NYSE:F) F-250.
According to Vega, the three-wheel Slingshot was stripped down, repainted and fitted with custom parts from new seats to a nine-inch screen. An air-ride suspension can put the Slingshot a quarter of an inch off the ground, or as high as six inches. There's also a 12-speaker audio system, plus LED lights that change color. Called the Avorza Slingshot, the bike cost Cespedes a total of $68,000. A Slingshot from the factory starts at $21,499.
The custom-made Slingshot certainly put on a show, and photos quickly spread across social media.
"It's happened a lot, but today was crazy," Vega told FOXBusiness.com. "It pleases me so much to see my work out there and people recognizing it."
Vega expects the Cespedes car show to continue this week. The Auto Firm is getting ready to deliver a new Jeep to the outfielder, possibly by Friday. Cespedes, who signed a three-year deal reportedly worth $75 million last month, also asked to have his modified Lamborghini Aventador sent to Port St. Lucie in time for Wednesday's morning drive.
The Aventador is equipped with an exhaust system that "spits fire," Vega said, but the Jeep might top everything else. "If you think Cespedes got a lot of attention today, it's going to be double," he added.
Spring training, the perfect opportunity to one-up teammates with a custom ride, is a busy time for Vega. His baseball clientele mostly grew by word of mouth, as more players caught a glimpse of Vega's custom cars in stadium parking lots.
"They all have badass cars, but they are like, I want that guy's number. It becomes a domino effect," Vega said. "Spring training and after that, it gets crazy."