Alex Rodriguez to Retire, Bank of America Could Be Next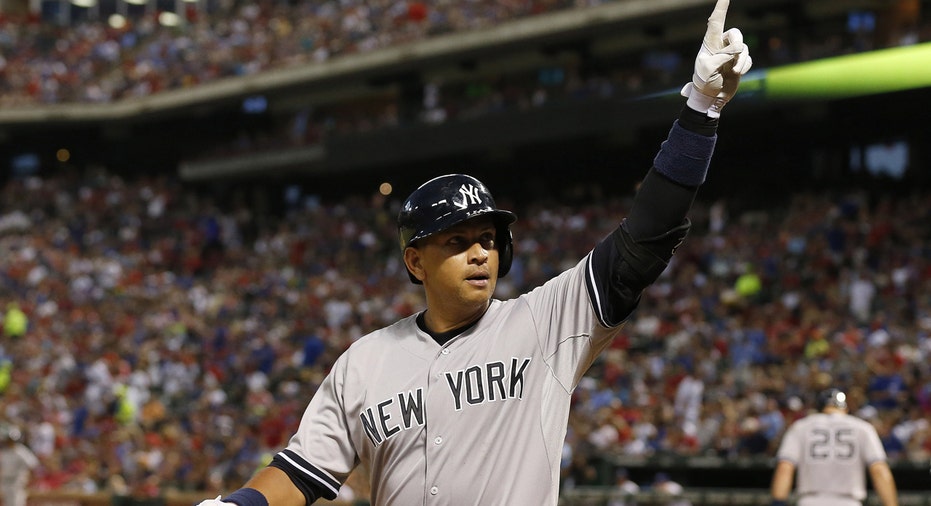 Alex Rodriguez is hanging up his spikes, and his next team could be Bank of America (NYSE:BAC).
The New York Yankees announced on Sunday they will release Rodriguez following their game on Friday, Aug. 12, and Rodriguez will subsequently sign on as a special advisor and instructor to the team through December 2017.
The longtime Yankee, nicknamed A-Rod, was nearing the end of a 10-year, $275 million contract to play in New York. But diminished health and on-field performance this season had led to speculation that Rodriguez's time with the Yankees, and his time in the majors, was running out. Rodriguez is still due $21 million in 2017.
Rodriguez, who admitted in 2009 to using performance-enhancing drugs early in his career, was the subject of much controversy in New York. He had to forfeit $21 million in salary as a result of his suspension in 2014 following an investigation into the Biogenesis steroid scandal. Meanwhile, Rodriguez has been chasing the exclusive 700 home-run club. He has 696 career round-trippers, which ranks fourth in baseball history behind Yankees legend Babe Ruth, who hit 714 homers.
Rodriguez, 41, made his MLB debut with the Seattle Mariners at the age of 18. He later played for the Texas Rangers, winning his first Most Valuable Player award in 2003. After that season, the Rangers made a blockbuster trade to send Rodriguez to the Yankees.
Now that his playing career is nearly complete, Rodriguez could look for a path into the world of finance. Last month, the FOX Business Network reported that he may be considering a role at Bank of America. The original article can be read here:
Yankee Alex Rodriguez May Go to Bat for Bank of America