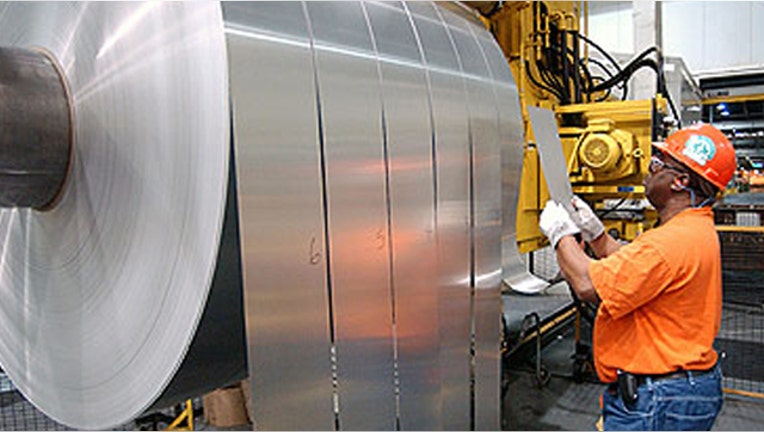 Metals company Alcoa Inc (NYSE:AA) on Monday it would acquire titanium supplier RTI International Metals Inc (NYSE:RTI) as it continues to invest in more profitable products for the aerospace and automotive industries.
Alcoa said the transaction has an enterprise value $1.5 billion, or the equivalent of $41 per share, in an all-stock transaction that includes $330 million of RTI cash on hand and up to $517 million in RTI's convertible notes.
The news sent RTI stock up more than 46 percent in pre-market trading.
New York-based Alcoa said around 80 percent of RTI's business is in aerospace and defense contracts.
"This builds out our value-added business in a very attractive market - aerospace," Alcoa chief executive Klaus Kleinfeld said in an interview, who added that titanium is the fastest-growing metal used in aerospace production.
"Basically, we've become a titan in titanium," he said.
Pittsburgh-based RTI, whose customers include Boeing Co <BA.N> reported annual revenue of $794 million in 2014, and said it expected revenue of $850 million in 2015. Alcoa said it expected RTI's sales to reach $1.2 billion by 2019, an increase of 50 percent versus RTI's 2004 revenue.
Alcoa projects a compounded annual global aerospace market growth rate of 5 to 6 percent through 2019.
The company said the deal will provide net synergies of about $100 million in 2019, primarily driven by procurement and productivity improvements.
Last week Alcoa announced it would review 14 percent of its smelting capacity, or 500,000 tonnes, for closure, curtailment or sale, as it shifts its focus from its more traditional yet costly businesses to fabrication of value-added products aimed mainly at fast-growing demand from the automotive industry.
Alcoa has curtailed 1.3 million metric tonnes of smelting capacity since 2007, even while opening a large, low-cost smelter in Saudi Arabia.
Last week Alcoa also completed the acquisition of Tital, a German manufacturer of titanium and aluminum structural castings for aircraft engines and airframes. In November, the company completed the acquisition of Firth Rixson, a manufacturer of aerospace jet engine components.
In pre-market trading, RTI shares were up nearly $8 or more than 46 percent at $40. Alcoa shares were flat at $14.47.
Greenhill & Co. and Morgan Stanley are acting as financial advisors to Alcoa and Wachtell, Lipton, Rosen & Katz is serving as legal counsel. Barclays is acting as financial advisor to RTI, Jones Day as legal counsel.
(Editing by Alden Bentley and W Simon)