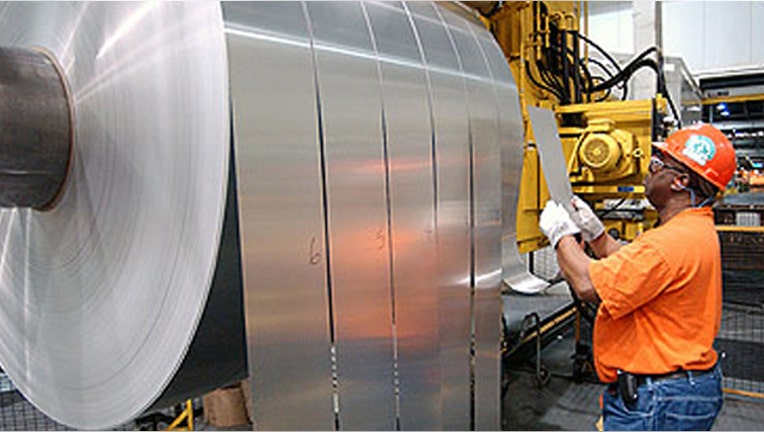 Shares of Alcoa (NYSE:AA) retreated to their lowest levels since April 2009 on Wednesday after J.P. Morgan Chase (NYSE:JPM) downgraded the aluminum maker and slashed earnings forecasts due to concerns about slumping prices.
The latest 2% decline for Alcoa leaves the Pittsburgh-based company down 7% over the past four months and off nearly 12% so far this year despite a rally in the broader markets.
Ahead of Alcoa's kickoff to earnings season on Monday evening, J.P. Morgan cut the blue-chip stock to "neutral" from "overweight" and slashed its price target by 25% to $12 from $9.
"Outside of aluminum prices materially increasing or investor sentiment on the sector significantly improving, we see few catalysts for Alcoa's stock in the near term," J.P. Morgan analyst Michael Gambardella wrote in a research note to clients.
Gambardella said Alcoa's efforts to grow its downstream business "will be largely overshadowed by a persistently weak aluminum price environment" that should hurt earnings and share price.
The downgrade comes after J.P. Morgan's metal strategists cut their 2013 aluminum price forecast to 89 cents a pound from 94 cents and lowered their 2014 outlook to 93 cents from $1.06.
With those softer numbers in mind, Gambardella slashed his 2013 EPS target on Alcoa by 49% to 29 cents from 57 cents and 2014 target by 47% to 55 cents from $1.04.
When Alcoa hits the earnings stage on Monday, Gambardella sees the company logging second-quarter EPS of just 4 cents, down from his prior target of 14 cents and the Street's view of 8 cents.
J.P. Morgan warned Alcoa could underperform its forecasts if aluminum prices were to tumble below the investment bank's target of 89 cents a pound in 2013, and vice versa.
Shares of Alcoa were recently trading down 1.78% to $7.66, making it the worst performer on the Dow Jones Industrial Average.