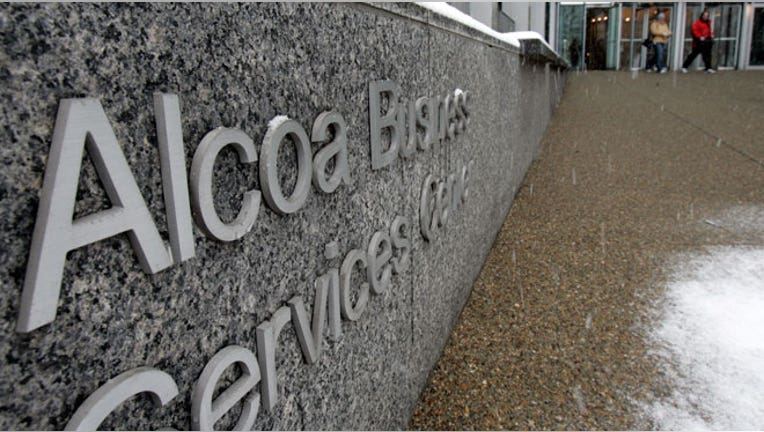 Alcoa (NYSE:AA) logged a fourth-quarter loss and worse-than-expected adjusted earnings on Thursday even as the aluminum maker's revenue exceeded forecasts.
Shares of Pittsburgh-based Alcoa retreated 3% on the mixed quarterly results, which were hurt by $1.7 billion in goodwill impairment charges tied to previous acquisitions.
Alcoa's quarterly report used to mark the unofficial start of earnings season, but in September the company was replaced as a member of the Dow Industrials by Nike (NYSE:NKE).
The company said it lost $2.34 billion, or $2.19 a share, last quarter, compared with a profit of $242 million, or 21 cents a share, a year earlier. Alcoa reported $1.7 billion in non-cash goodwill impairment related to legacy smelting acquisitions.
Excluding one-time items, the company said it earned 4 cents a share, trailing consensus calls from analysts for 6 cents.
Revenue fell 5% to $5.6 billion, topping the Street's view of $5.34 billion, despite a 7% drop in realized aluminum prices.
"We delivered strong operating performance in the fourth quarter, led by record downstream profitability, as our strategy to build-out the value-add businesses and lower the cost base in the commodity segment gains traction," Alcoa CEO Klaus Kleinfeld said in a statement.
Looking ahead, Alcoa projected global aluminum demand growth of 7% in 2014, matching 2013's expansion.
The company sees growth of 7% to 8% in aerospace aluminum demand, 1% to 4% in autos and 2% to 3% in packaging. On the other hand, transportation demand is seen ranging between -1% and 3%, while industrial gas turbine market is expected to suffer an 8% to 12% drop in demand.
In an effort to improve its balance sheet, Alcoa reported $1.4 billion of cash on hand and its lowest year-end net debt since December 2006.
Alcoa's shares fell 2.9% to $10.38 in extended trading on Thursday afternoon. Alcoa had been up 15% over the past 12 months and 31% over the past three months.
Earlier on Thursday, Alcoa settled federal charges of bribing government officials in Bahrain with U.S. authorities for $384 million. As part of the deal, Alcoa pleaded guilty to one count of violating anti-bribery provisions of the Foreign Corrupt Practices Act. The penalties were within the range previously disclosed by the company.