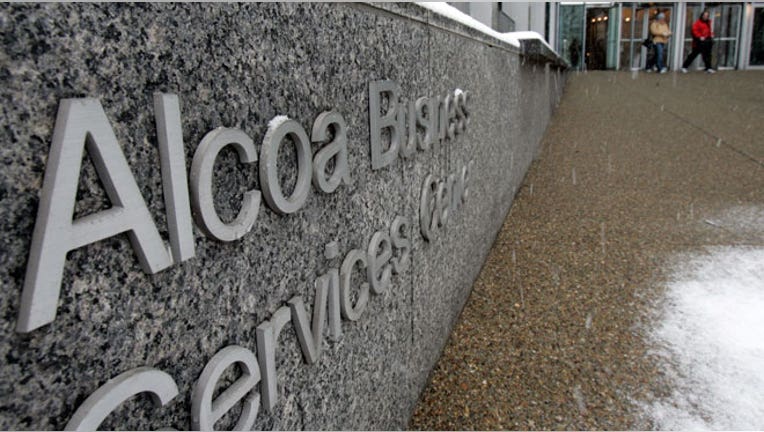 Former Dow Industrials member Alcoa (NYSE:AA) unofficially kicked off earnings season on a cautiously optimistic note on Tuesday by swinging to a stronger-than-expected third-quarter profit despite a 7% drop in aluminum prices.
Shares of the Pittsburgh-based aluminum maker, which was recently booted from the blue-chip index, rallied about 2% on the earnings beat.
The results highlight Alcoa's efforts to slash costs and reduce capacity in an effort to improve its bottom line.
Alcoa said it earned $24 million, or 2 cents a share, compared with a loss of $175 million, or 13 cents a share, a year earlier.
Excluding one-time items, it earned 11 cents a share, easily beating forecasts from analysts for 5 cents.
Revenue slipped 1.2% to $5.77 million, but that still managed to exceed the Street's view of $5.63 billion
"Our performance this quarter shows our repositioning of the company is on the right path," Alcoa CEO Klaus Kleinfeld said in a statement.
Alcoa noted it managed to overcome a 3% sequential and a 7% year-over-year drop in aluminum prices on the London Metal Exchange.
"Our commodity business delivered better performance in a tougher market environment, and we continued to reshape the portfolio to lower the cost base," said Kleinfeld.
Alcoa said it has closed or curtailed 274,000 metric tons of capacity, representing about 60% of the capacity that is under review. All told, the company has 16%, or 651,000 metric tons, of smelting capacity offline.
In the face of concerns about U.S. growth amid fiscal gridlock, Alcoa reaffirmed its call for global aluminum demand to rise 7% in 2013.
The upbeat call was highlighted by an estimated 9% to 10% increase in aerospace demand and a 4% to 5% rise in construction demand. Alcoa also raised its forecast in the heavy truck and trailer market, projecting 5% to 9% growth, compared with 3% to 8% previously.
On the regulatory front, Alcoa reiterated it may need to take an additional charge of up to $200 million to settle a Department of Justice investigation over the company's sale of aluminum to Aluminum Bahrain, or Alba. The company failed to reach a settlement with the DOJ and the Securities and Exchange Commission during the quarter.
Alcoa's shares were recently trading up 1.89% to $8.09 in extended trading Tuesday afternoon. Alcoa has dropped 8.5% year-to-date.